The Heritage Council want you to keep your eye on biodiversity all this week and the next by taking part in their School Backyard Bioblitz Challenge!
If you have never heard of a bioblitz have a look at the video where Heritage in Schools Specialist, Fionn Crombie Angus explains it all and shows you how he does it himself!
Before you go running around, make sure to call in some expert help. There's a handy step-by-step guide for teachers below
Download the BioBlitz Challenge Teacher's Guide here!
You can book a Heritage in Schools Specialist and find out loads more HERE.
It will all get you ready to count what you can and send your results to the National Biodiversity Data Centre!
Click here to register what you find crawling or flying around!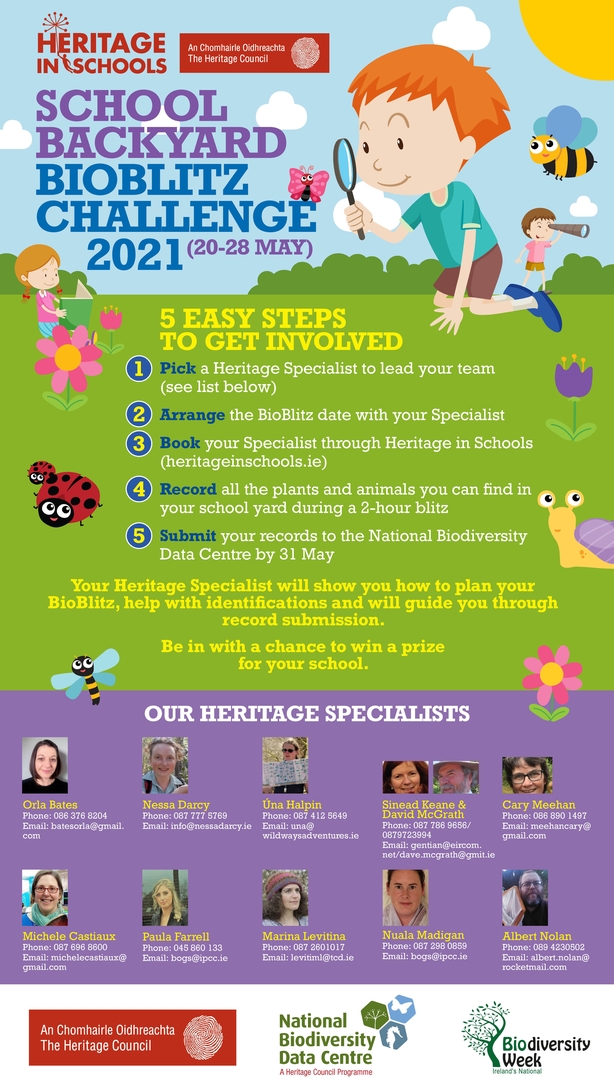 Oh...did we forget to mention you could win a prize for your school?
There are loads of great articles on RTÉ Learn to help you learn more about biodiversity too...
Find out how you can help pollinators here!
Read all about biodiversity week here!
And you can watch lots more Heritage in Schools Online Tutorials HERE!