Did you know one third of our bee species are threatened with extinction from Ireland. This is because we have drastically reduced the amount of food (flowers) and safe nesting sites in our landscapes.
The All-Ireland Pollinator Plan is about all of us, from farmers to local authorities, to schools, gardeners and businesses, coming together to try to create an Ireland where pollinators can survive and thrive.
Click here to download the full All-Ireland Pollinator Plan here!
The new Plan is even more ambitious than the first (2015-2020) – with more partners coming together to deliver more actions this time around. It is about encouraging a better way of managing our whole landscape to permanently support our struggling biodiversity.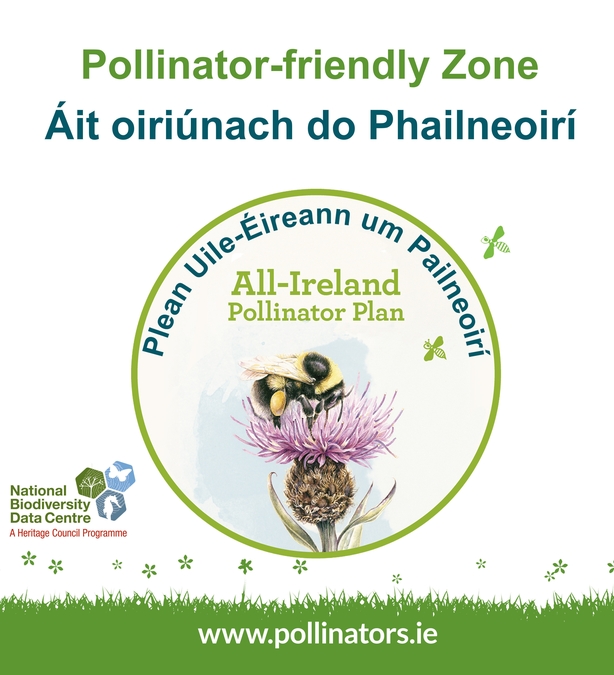 How can schools help pollinators?
In 2015, bee experts in Ireland came together to produce the All-Ireland Pollinator Plan. We did this because our pollinators, especially our bees, are in big trouble. We need bees in order to grow our fruit and veg, and to make sure our countryside has lots of beautiful wildflowers.
Check out the schools section of the Pollinators section for more here!
Now we need your help to make Ireland a better place for bees and other pollinators. We need you to tell everyone how important bees are. We also need you to make your school and garden a safe place for pollinating insects to live.
You can download some great resources below...
The Junior Pollinator Plan is HERE
The Plan as Gaeilge is HERE
AND you can get your guide on how to plan your own School Plan HERE