Dr Sharon Madigan, Team Ireland's nutritionist in Japan, has to manage a lot of the food that fuels our athletes. Here, she chats to athlete Ben Fletcher who competed in Judo at the games.
Unfortunately, Ben was beaten by Mukhammadkarim Khurramov of Uzbekistan in his round of 32 100kg fight.
Click here to go to the full article on RTÉ.ie to view the video up top!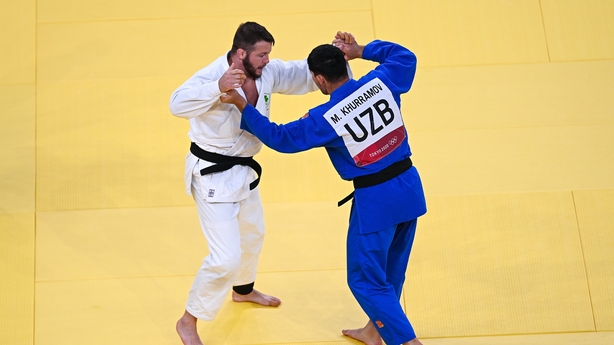 As RTÉ Sport reported: "Losing to a second minute Waza-ari, Fletcher bows out of a tournament that he looked unlikely to be able to compete in at one stage, having suffered a broken leg in competition which required surgery back in February."
Read the full report HERE!
Click here to see Ben's Team Ireland profile!
And find out a bit more about Dr Sharon Madigan and her work HERE!