As part of National Biodiversity Week 2021 the Heritage Council have commissioned this amazing short film featuring our wildlife and the natural world around us.
It looks stunning, but throughout, the message is clear - we need to do more to protect the natural world. Species are dying out and habitats are being destroyed and now is the time to act.
The film was made by Crossing The Line productions who have been filming nature for years and capturing magical moments. The short movie is just a small taste of the beauty they have seen.
Mother Nature needs your help! Here are ten tips for starters.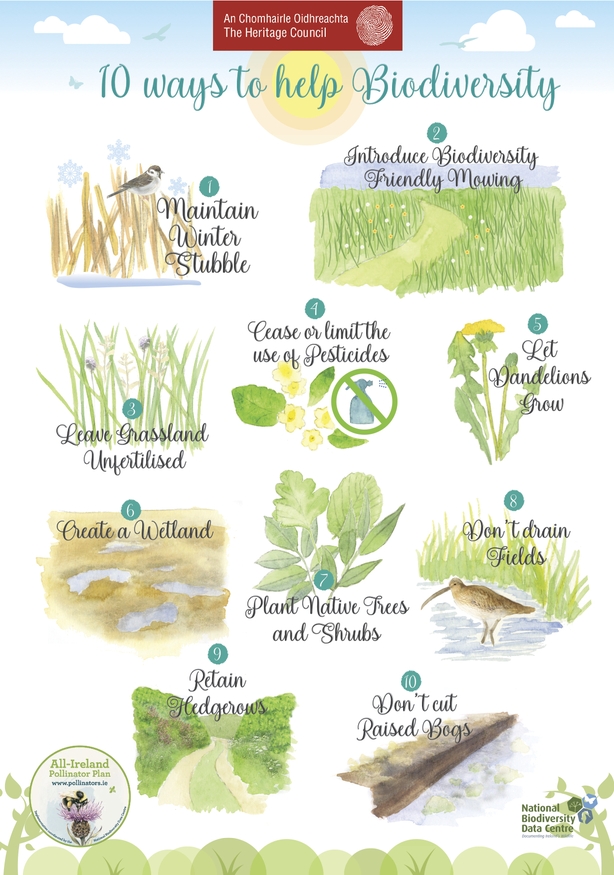 If you want to follow everything this week use #NationalBiodiversityWeek2021 and #ForNature.
The Heritage Council are working closely with the National Biodiversity Data Centre throughout the year, and this week especially to promote awareness and to encourage people to protect biodiversity.
If you want to find out how you can help click on the RTÉ Learn article HERE
AND to read about protecting pollinators click here - Pollinator Plan