There is no need for introductions at this stage surely?!
The first week of After School Hub is coming to an end and the three teachers want to set everyone up for the weekend in great form.
Have a look at the table to see what is on today and, in case you missed it what you can catch up on with RTÉ Player.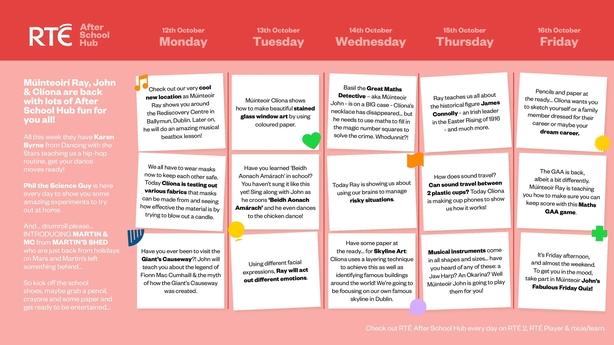 Download the weekly planner here!
Agus as Gaeilge ANSEO

Today Ray is getting in to the GAA to help with your maths. (It was all rhyming until the end...)

Clíona is looking at the inspirational life of Ruth Bader Ginsburg and asking you to think about what you want to be when you grow up - dream big!
And to make sure you have been paying attention, John is bringing you his first Fabulous Friday Quiz! Grab a pen and paper and get ready to go!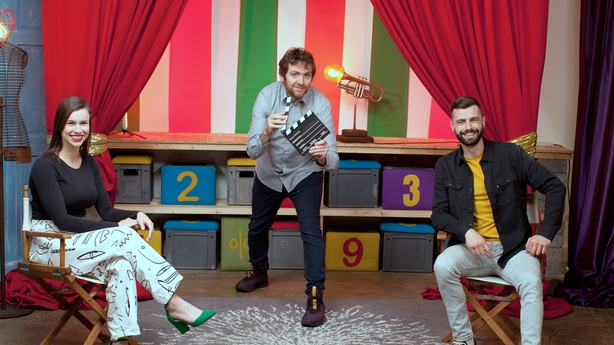 Our new regulars on the Hub will be no strangers to you guys. It's Martin and MC from Martin's Shed, or should that be Martian? (it's a pun you see...ah never mind)
Will he finally be re-united with his hammer?!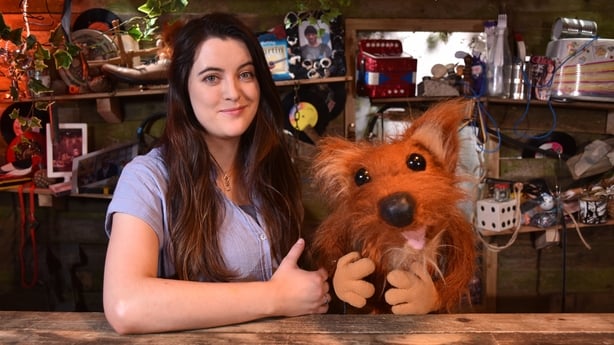 Phil of Science has another all-new experiment from the Hub Lab.
Today he is making a mini robot.

Check out Phil's experiment from yesterday here below and get the full details of the experiment HERE
How are your dance moves coming along?! Lesson five installment of Karen Byrne's dance classes is on the show today, so we want you out of your seats and doing the full routine.
Here are yesterday's top tips and you can catch up on ALL the classes so far HERE
There will be lots of material on RTÉ.ie/learn all during the show and you can catch up on everything with RTÉ Player.