RTÉ have just launched their new season of top class TV and we are here to tell you what's coming up for kids! There are brand new shows and some of the ones you love are coming back too!!
Press play up top to watch the cool new RTÉjr promo!
First up, on 5 September, we have Kiva Can Do! and we are back having fun with the gang from Bright Sparks.
But wait, there's more...a LOT MORE. Let's look at all the cool brand new cartoons coming up. In October meet Happy the Hoglet who lives in Sunny River Community Garden with his friends. It's a place where big feelings are as natural as the carrots growing in raised beds..
Tune in to Ray of Sunshine, for a burst of positivity with Ray. He is a young boy who lives in the Sunshine Apartment complex in the centre of Dublin with his Mom. And living in an apartment block called Sunshine really is perfect for Ray because he has such a sunshine-y personality.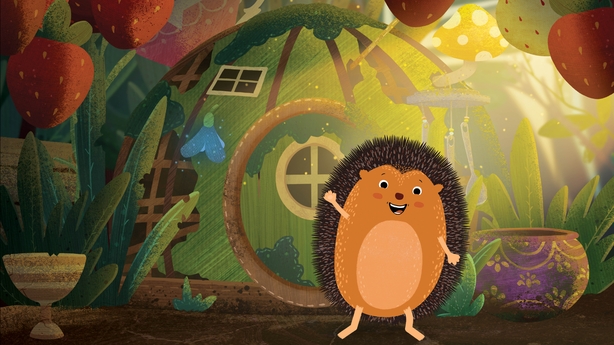 On World Mental Health Day, 10 October, we will launch our series of 5 animated shorts based on the theme of mental health awareness for kids of all ages.
And on National Lámh Day in October, we have our new live action series Dizzy Deliveries featuring Joe the Delivery Man and Ozzy his robot side kick is RTÉ's first-ever Lámh sign language series for children.
Later in the year The Wee Littles learn how to overcome their size limitations by using creativity, teamwork, and humour in their own inventive way!
Let's all go to Atom Town and explore the magic and wonder of the universe. Atom Town is a colourful community of characters based on the elements that make up our universe of the Periodic Table.
In Fia's Fairies, Fia and her best friend Ameer take a journey to Fairy Island where they learn the enchanting Irish language through exciting adventures with a pair of fairies and all their magical friends.
That's a lot to remember but don't worry, we will have lots of updates right here to remind everyone!!
And for older kids...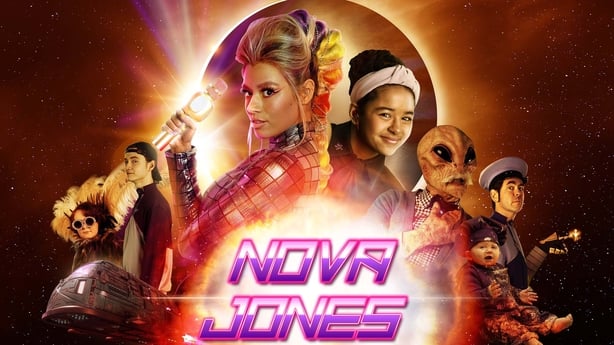 All the stars are out in Nova Jones. She's back for Season 2 featuring new Strictly Come Dancing star Molly Rainford as she crosses the cosmos in the Jefferson Spaceship, dropping stellar hits and playing to hordes of intergalactic fans. Will the crew hold it together for another massive tour? Tune in to find out!
Catch up on all the fun so far here on the Player!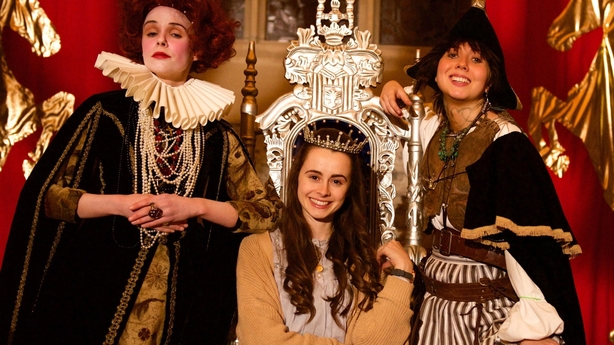 Learn all about history in Blasts From the Past which sees the return of the comedy drama series in which Emily Blast continues her missions that see her time jump through history returning important missing items to their correct place and time.
Blasts from the Past - the story so far...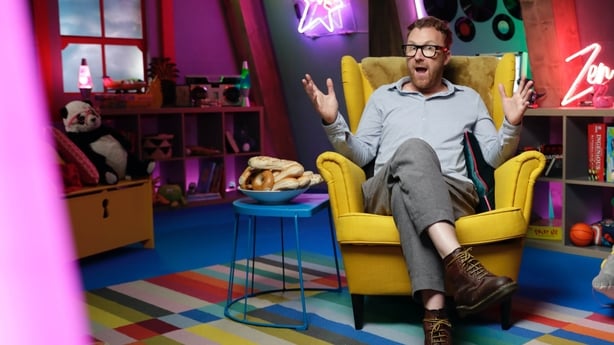 And, it's never too early to talk about Christmas.
Ho-ho-hold on a minute! News just in...following its smash-hit debut outing on RTÉ Kids earlier this year, Storybud is returning for a very special five-part festive series.
We see writers Jason Byrne and Karl Harpur set their comedy eyeballs on all our favourite Christmas characters, stories and traditions for the ultimate Storybud makeover.
Watch Storybud here now on RTÉ Player!
Make Screen Time A Good Time
And, we have a cool new campaign for RTÉjr, so we are making lots of noise about the great things that we do for you!
Coming up on RTÉjr Radio this autumn
Every day, from 7am-9pm, RTÉjr Radio is a megamix of fun, tunes and much more! There are quizzes, drama, science, craic and then there are all the Podcasts too!!
The Kids Are All Right! is a show for primary school kids that's all about health, happiness and wellness. Michelle and her puppet co-presenters, Buster & Buddy, are on a mission to help kids Feel Great and Live Happy!
Stop the Bus pulls into the stop inviting children to hop on board, spin the wheel and choose a letter at random. Clara Murray is the trusty Bus Driver.
Nero's Class is an exciting six-part comedy radio series for young people. Set on a remote island off the south-east coast of Ireland - a fantastical adventure filled with mystery, magic and music.
Histrionix is a show that mixes real history and improvised nonsense to create an original, informative and funny experience for younger audiences.
And our brilliant science podcast Let's Dive In returns with Phil Smyth and Julie Gould. This year we meet children in the real world, delving into the squelchy fun of our mysterious world.
Listen to RTÉjr Radio live and subscribe to the podcasts here!