Ice Cube puts in a spin-off deserving performance as alpha manager Jack Robertson in The High Note, the new film from Late Night director Nisha Ganatra.
Tracee Ellis Ross plays Grace Davis, an iconic singer who has been on the Greatest Hits hamster wheel for 10 years. Dakota Johnson is Maggie, the latest in a very long line of personal assistants - but one who really cares about her boss. A fan of Grace's since childhood, Maggie wants to be a producer and thinks she has the perfect plan to push the diva out of her very comfortable comfort zone.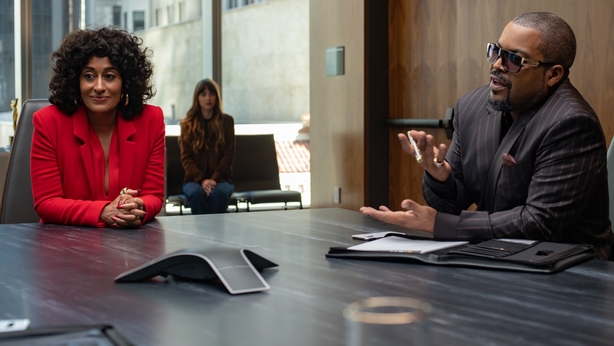 But with a Vegas residency on the table and Jack lining up a last big payday for his client - and himself - Maggie hasn't much time to make the case for change.
Above, Ice Cube talks about playing Jack, his own experiences and the best piece of advice he's ever been given.
The High Note is available to rent at home now.