This new documentary on the great American novelist is great fun. Maybe he wasn't a literary Messiah but he was a very naughty boy
As Graham Greene famously said, there is a splinter of ice in the heart of a writer. By the end of his short and colourful life, Truman Capote had several in his back. Most of which he put there himself.
We need your consent to load this YouTube contentWe use YouTube to manage extra content that can set cookies on your device and collect data about your activity. Please review their details and accept them to load the content.Manage Preferences
Capote was the celebrated author of Breakfast at Tiffany's and In Cold Blood and the acid-tongued court jester of New York high society in the sixties and seventies. That is until he sabotaged his reputation and career in an act of literary betrayal so spectacular that only he could think of even considering such a choreographed act of creative destruction.
The "candied tarantula" from Louisiana had risen from the mail room of the New Yorker magazine and after the wild success of his early novels, he became the toast of the jet set trash of the Big Apple. He was a man who could slip from the Deep South of In Cold Blood, his "non-fiction novel" about a mass murder in small town Kansas, to the haut monde of the West Nineties like a charming but spiteful sprite.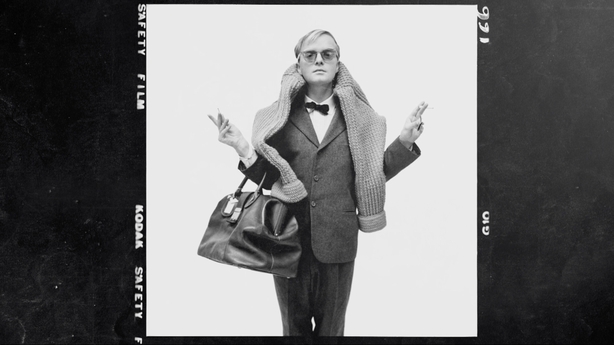 Like a kind of proto literary Warhol, Capote was indeed a strange little man, and he was as compelling as he was repellent. His ego and eccentricities charmed and appalled the upper echelons of New York in equal measure, but boy, was he good fun at cocktail parties!
And as much as this small man with big appetites (and a voice like a hamster on helium) faithfully chronicled the excesses of the New York high society, he hated its gilded paranoia. So, in act of revenge, this ultimate outsider made good planned to pen a Roman à clef called Answered Prayers that would expose the gaudy banality of it all. Especially the stuff about sex. He only had to change the names, right?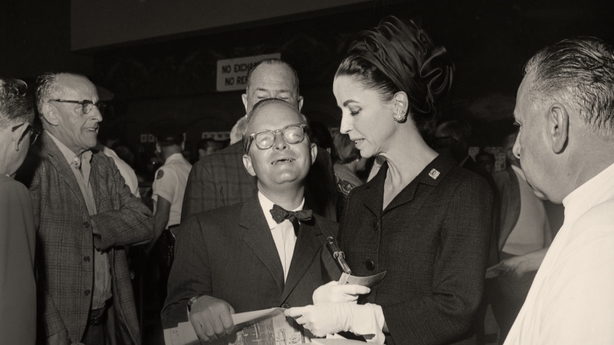 This great unfinished novel is the subject of Ebs Burnough's wonderfully catty documentary and he has made liberal use of unearthed audio interviews conducted by Paris Review editor George Plimpton for his Truman biography, Truman Capote: In Which Various Friends, Enemies, Acquaintances and Detractors Recall His Turbulent Career.
Plimpton's tapes are mostly made of the recollections of "the Swans", the coterie of beautiful and rich society women who gravitated to Capote but Lauren Bacall is also featured and there is plenty of archive audio of Norman Mailer booming airily.
There are also new interviews with chat show host Dick Cavett (who had Truman on his show regularly), former young Turk novelist Jay McInerney, and playwright Dotson Rader, who all talk with guarded admiration for the great man. The ever-entertaining Colm Tóibín is also on hand to offer some very well-rounded views on the old devil and provides fresh insights into the whirrings of Capote's mind.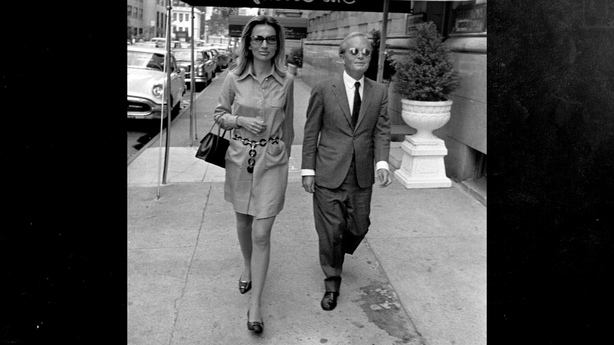 Capote only ever finished three chapters of Answered Prayers, but that was enough to see him exiled from penthouse to pavement almost overnight as, one by one, his former friends and confidants, outed by their outrage, turned against him for his betrayal.
Burnough, who himself comes from quite a pedigree having served as an advisor to Obamas, keeps things lively and intriguing. This tart little documentary about a little tart fair gallops along with the same giddy clip as Capote's own life on a jazzy soundtrack and stacks of archive footage of New York swinging in the sixties and seventies.
And if you want waspish, The Capote Tapes is a constantly buzzing nest of gossip, delicious fun, and pure honest to god devilment.
Alan Corr @CorrAlan2
The Capote Tapes is available to stream on digital platforms now