Tenor saxophonist Joe Henderson's three 1985 performances at the Vanguard were attended by his students and saxophone players in general, who were there to study his musical expertise or maybe just enjoy the bebop. This vinyl reissue is a welcome reprise.
Stanley Crouch recalled those nights in the liner notes at the time on the original release. "His ideas were like illumination rounds removing the terror of darkness from the night, " he wrote, with perhaps too much magic sensation ink in his pen. He continued: "The audience were with him at every note and if they weren't in initially, he soon converted them."
Crouch it was who came up with the idea of recording Henderson with drums and bass only, without his customary piano. The saxophonist duly came east from his home in California and rehearsed the tunes with bassist Ron Carter and drummer Al Foster. The set under review is from one of two albums drawn on that Village Vanguard series and it opens with a committed reading of Sam Rivers's moody, exploratory standard, Beatrice. Also in there is a spirited reading of Thelonius Monk's Friday the 13th (sometimes co-credited to Sonny Rollins).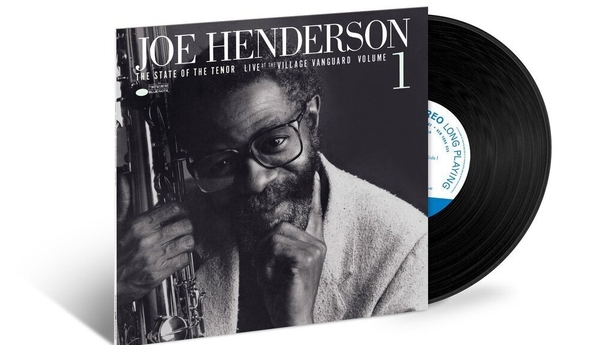 Joe Henderson studied at Kentucky State College and Wayne State University, Detroit and the fledgling tenor player performed dates in that city before serving time in the military in the year 1960-1962. He truly got on the ladder when he joined Kenny Dorham's outfit the following year.
The veteran bop trumpeter mentored him and helped Henderson get signed to Blue Note, although he would sign to the Verve label later in his career. Henderson featured on a plethora of Blue Note sessions both as a leader and as a sideman. He spent the years 1964 to 1966 with Horace Silver's Quintet, and during the year 1969 1970 he was in Herbie Hancock's band.
Paddy Kehoe
We need your consent to load this YouTube contentWe use YouTube to manage extra content that can set cookies on your device and collect data about your activity. Please review their details and accept them to load the content.Manage Preferences
However, by 1985, the year in which these live sets were played at the Village Vanguard, Henderson was a legend of the sax, some 20 years established as a player of authority and command.
On June 30, 2001, Joe Henderson - who was born in Lima, Ohio in 1937) -passed away due to heart failure after a lengthy struggle with emphysema. His improvising always came from a firm base of conventional harmony and musical technique, well studied and instilled. The legend lives on and almost all of his recordings are available on CD, whatever about vinyl reissues.