Sacha Baron Cohen's equal opportunity offender returns in a misfiring sequel in which he filets Trump's America
With the current global situation seemingly beyond satire and the planet tilting on an axis of surreal dread you may wonder what Sacha Baron Cohen hopes to achieve by bringing his most famous creation back to punk and prank America in 2020.
As with the recent return of Spitting Image, surely the grotesques who currently sit in power and the cracked theories of their followers are immune to Cohen's mix of satire, slapstick, and the comedy of cringe.
We need your consent to load this YouTube contentWe use YouTube to manage extra content that can set cookies on your device and collect data about your activity. Please review their details and accept them to load the content.Manage Preferences
Well, as if to prove that you can fool some of the people some of the time, Cohen is back as Borat, the intrepid Kazakhstani reporter and this time he's on a mission to ingratiate his motherland with strongman Donald Trump, a man who has already proved his fondness for dictators.  
In Borat Subsequent Moviefilm: Delivery of Prodigious Bribe to American Regime for Make Benefit Once Glorious Nation of Kazakhstan he is sent back to the "US&A" to find that the very cultists and conspiracy theorists he lampooned so well in the original movie in 2006 have festered to the surface of American society like a nasty rash.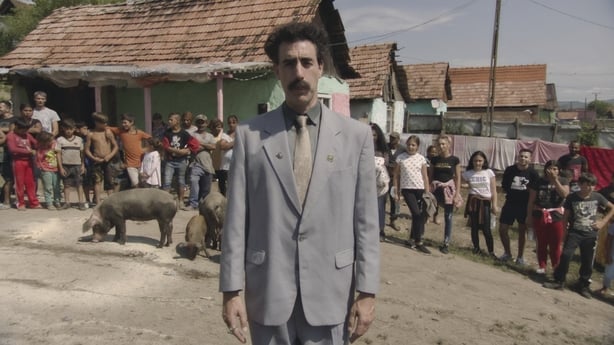 His 15-year-old daughter, Tutar (played with gusto and inventiveness by 24-year-old Bulgarian actress Maria Bakalova), has also managed to smuggle herself along for the ride and Borat decides to offer her up as a gift to Mike Pence to put Kazakhstan on the map.
Father and daughter take off on an anthropological road trip through the US&A during which they encounter and prank an Instagram influencer, a pro-life pastor, and a couple of Trumpster good old boys who spout every crazed conspiracy theory available to scroll through.  
Clearly many of the scenes are staged and Cohen and Bakalova pull it off with verve and artfulness but when Borat does manage to genuinely hoodwink his subjects, particularly the deluded denizens of a debutant ball in Macon Georgia, there are laughs to be had.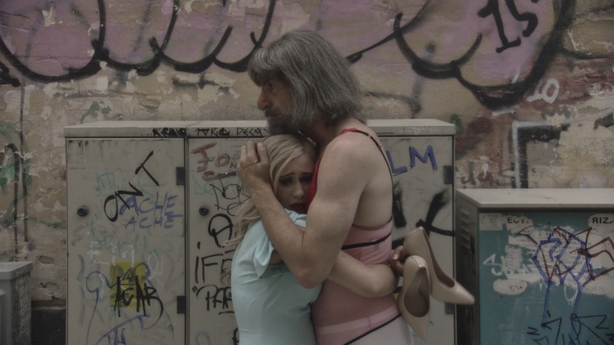 With the genii well and truly out of the bottle (the first Borat film was a huge hit), Cohen is forced to don a series of disguises, one more bizarre than the next, so he won't be recognised and most of the heavy lifting is left to Bakalova, who does an outstanding job with the reckless trolling and punking of their victims, willing and unwilling.
The talking point and the masterstroke of the whole movie is a mock interview with Rudy Giuliani, former mayor of New York and current personal attorney for Donald Trump, in a hotel bedroom. Allegations of lewd behaviour by Giuliani have flown about but regardless of that, he comes across as a deeply silly and venal old man who espouses outlandish theories, something you can see him do on any US news channel most nights.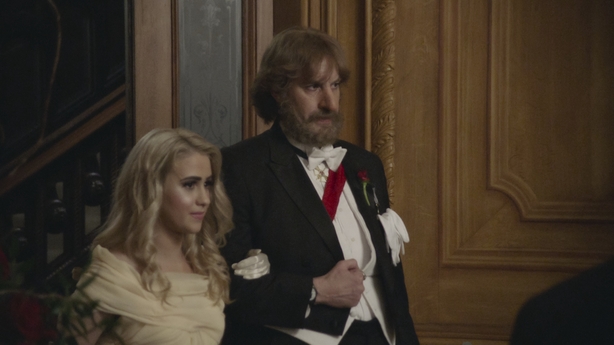 The film has clearly been edited to the wire to at least try and keep pace with America's escalating culture wars, and when COVID-19 arrives towards the end of filming, Cohen seems as shocked as everybody else. His film then takes a lurch from surreal obscenity into sober messaging about the value of actual truth and the importance of actual voting. Borat's own journey from bloke to woke is equally jarring.
The hit rate is 50/50 in this hotchpotch of guerrilla film-making and elevated real-life trolling. Some scenes are knuckle gnawing, while others fall flat on their face. Still, this new freewheeling mad cap spree across the US&A has got something to offend everyone in the audience. You'll be glad Borat is back.
Alan Corr @CorrAlan2