The Earth dies screaming in Attenborough's new Netflix film A Life on Our Planet, but there is also hope in his deeply personal witness statement for the future of the world 
Could David Attenborough be the most well-mannered and well-spoken Cassandra of all time? We live in an era when the end seems more nigh than ever, the 94-year-old has become a hero and even as he delivers his portents of doom about the perilous state of our planet his bedside manner always remains impeccable.
We need your consent to load this YouTube contentWe use YouTube to manage extra content that can set cookies on your device and collect data about your activity. Please review their details and accept them to load the content.Manage Preferences
Saintly he is but he is also bullish and bullshit free. There is a controlled anger in this planetary elder and his warnings and pleas have become more urgent as he grows older. Recently, he joined Instagram to spread the message that there is an emergency on planet Earth, and he clocked up two million followers in the time it takes a Kardashian to flash a buttock cheek. And in what may surely pass as the ultimate 21st century accolade, Attenborough even had a cake made in his likeness on a recent episode of The Great British Bake Off.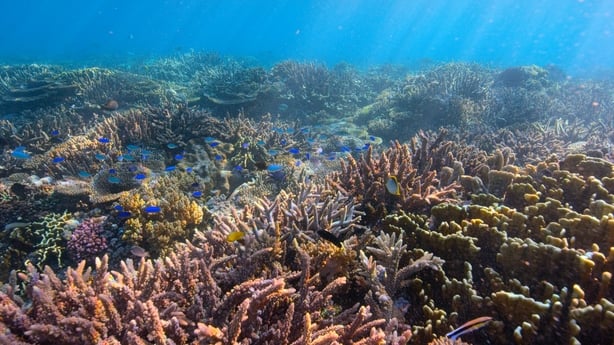 In this new authored Netflix film, he is quite literally out to save the world. It is an account of life on our planet by the man who has seen more of the natural world than any other. This is his witness statement on global decline, and he is an expert witness on how we have turned wonderland into a wasteland, how we are exiling ourselves from the Garden of Eden as we keep repeating the original sin of disrespecting and destroying our planet.
In the second half of the film, a more sanguine and upbeat Attenborough comes across like a less dotty Slartibartfast as he offers exciting and financially sound solutions to the myriad problems facing life on earth
He begins in Chernobyl, the site of the costliest environmental disaster in history. Once a city of 50,000 people, it is now utterly abandoned, the shells of Soviet era buildings strewn with shattered glass and lives left behind in panic. It's an apocalyptic scene and one Attenborough wagers we are destined to repeat on a global scale if we do not get a handle on the daily destruction of Earth.
Speaking with urgency and not little sadness, he delivers a flurry of chilling statistics about how our blue and green globe has declined in his near century on it. We have cut down three trillion trees, 70% of all bird life is now domestic, the ice caps have been depleted by 40% in just forty years, and we have managed to build up enough damage for another mass extinction in just 200 short years. Usually it takes 10,000. As Attenborough says, it is a blind assault on the planet.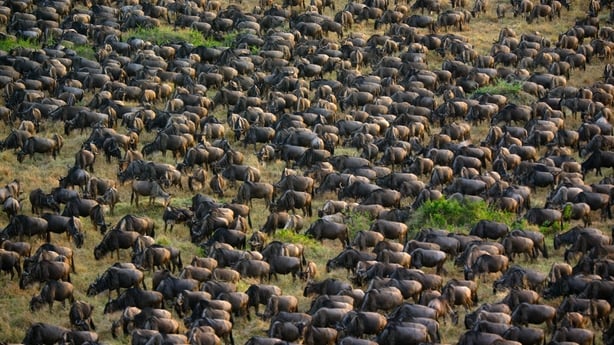 Most chilling of all, the film flashes up a counter charting the world's population, carbon emissions and percentage of wilderness left, from 1927, the year of Attenborough's birth, to 2020. It is a jaw-dropping sight.  
As the title suggests, A Life on Our Planet is also autobiographical and Attenborough revisits his earliest TV appearances on the BBC in the fifties when he traveled the globe like a kind of solicitous patrician in a safari suit, to landmark series like 1979's ravishing Life on Earth and Blue Planet. However, looking back he realises that what he has been exploring all this time is a disappearing world, something he noticed as far back as the late fifties when he hacked his way through the dwindling jungles of Borneo.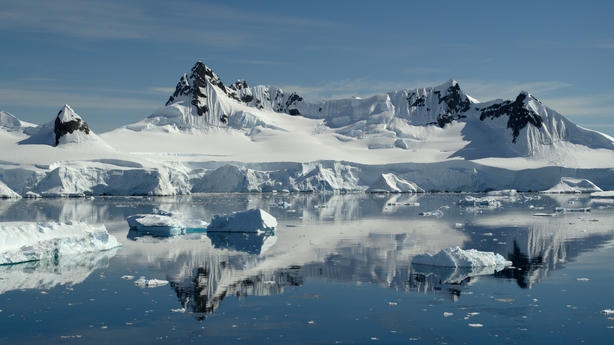 Of course, his new film is all beautifully shot and scored, Steven Price's swelling soundtrack gives everything a real grandeur, and the scenery is stunning, which makes it all the more depressing that we are destroying it.
It is hard not to come to the ineluctable conclusion that we are the enemy. Not so much Netflix and chill as Netflix and dread, then, but it is not all gloom. In the second half of the film, a more sanguine and upbeat Attenborough comes across like a less dotty Slartibartfast as he offers exciting and financially sound solutions to the myriad problems facing life on earth, from regulating the fishing industry, re-wilding the planet, increasing the use of renewables, and controlling population growth. We must work with nature and not against it if we are to survive is Attenborough's simple message.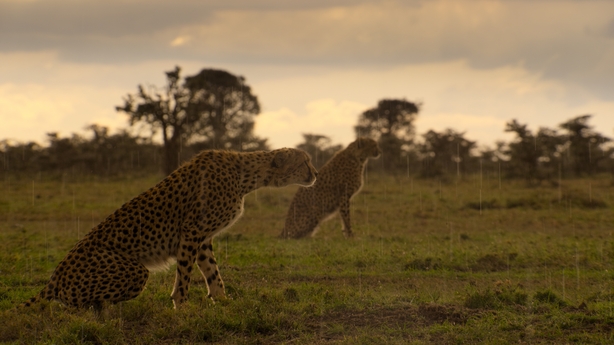 Back in Chernobyl, the forest has overtaken the city and wild animals roam the empty streets. As all signs of human life wither and decay, nature does its thing. It will prevail. We may not. If you see the current plague as a reckoning, Mother Nature's way of slapping us back into line then Attenborough's urgent film comes at exactly the right time.
This is a time for self-analysis and a time to re-evaluate who and what we are. Inevitably, when Covid passes, we will revert to rapacious greed. After all, it's what we do best.
In the meantime, Attenborough's deeply personal and deeply moving plea is essential, nay, compulsory viewing.  
Alan Corr @CorrAlan2
David Attenborough: A Life on Our Planet debuts on Netflix on Sunday, October 4