Joe Talbot's impressionistic and visually striking love letter to the city and people of San Francisco is a hard slog
San Francisco - a great city which, like so many great cities, is going through rapid change. The tide of gentrification is leaving out-priced natives behind as "blow ins" arrive to refurbish former crack dens and slum areas without any real sense of belonging for their new neighbourhoods.
One such disenfranchised native is Jimmie (Jimmie Fails), a young man who has spent most of his life couch-surfing and eking out a life in shelters. When we meet him, he's sharing a cramped tumbledown house with his best friend Mont (Jonathan Majors), and Mont's blind father (a lovely, understated performance from Danny Glover).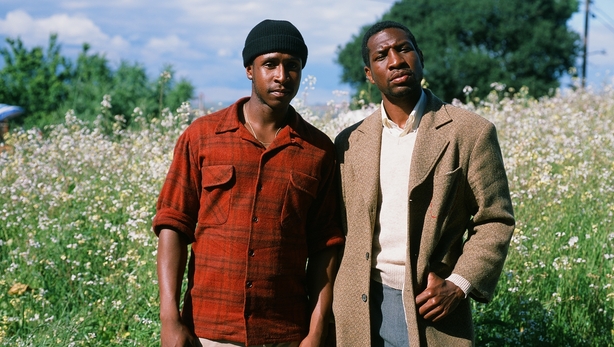 However, Jimmy has a big dream. He's fixated on a beautiful old house in the Filmore area of the city that looks like something from a Hopper painting crossed with a fairy tale, "witch's hat" tower and all.
It was once his old family home, built in a mock Victorian style by his grandfather "the first black man in San Francisco" in the 1940s and Jimmy sees this beautiful old dwelling as both his saviour and sanctuary from a lifetime of instability and feeling cast adrift.
Jimmie spends all the time he can tending to its upkeep, lovingly painting its windowsills and repairing the stairs. However, the house is already owned by an older white couple who greet his acts of altruism by pelting him with fruit and croissants and asking him why he keeps turning up. Jimmie also has an uneasy relationship with his former friends, a jive talking Greek chorus of corner boys who stand by his stoop watching the world go by and providing bitter counterpoints to his idealism.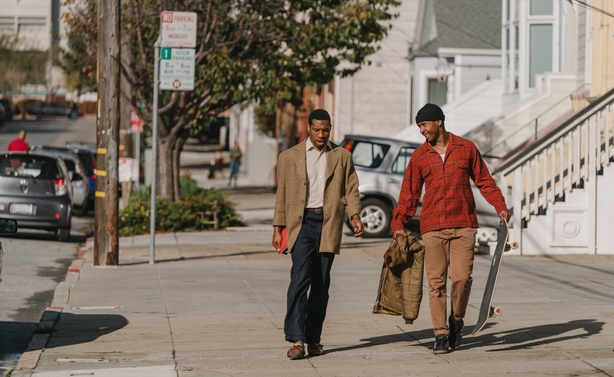 Almost unbelievably this is director Joe Talbot's first feature and it's a stylised and visually stunning study in psychogeography with a surreal sense of dislocation and sadness. It's a noble story consumed with important issues of identity, memory and the need to belong and as a portrait of a city and its people but the glacial pace may leave some viewers longing for more of a connection.
Alan Corr @CorrAlan2