Rosamund Pike plays the role or a lifetime in her unflinching portrayal of veteran war reporter Marie Colvin 
The hell of war is etched on Rosamund Pike's face in every scene in documentary maker Matthew Heineman's gripping film about the late war correspondent Marie Colvin. Pike, always a still and studied performer, is transformed into a nervous wreck as the veteran journalist, always on the edge of collapse through the sheer exhaustion of her job and the slow release panic attack of her home life.
We need your consent to load this YouTube contentWe use YouTube to manage extra content that can set cookies on your device and collect data about your activity. Please review their details and accept them to load the content.Manage Preferences
Colvin, the daughter of a WWII Marine veteran, was the daring American war reporter with the trademark eye patch (courtesy of an ambush in Sri Lanka in 2001) for the Sunday Times who was finally killed in the crossfire after decades reporting from the world's war zones.
She interviewed Gaddafi (and other enemies of the people) in 1986 and reported from Chechnya, Kosovo, Fallujah, and numerous other wars. In a famous live broadcast on CNN, Colvin told the bitter truth about Assad, before he ordered the shelling of Homs in Syria in 2012, which resulted in her death among many innocents. Just weeks ago, a US court found the Syrian government responsible for her assassination.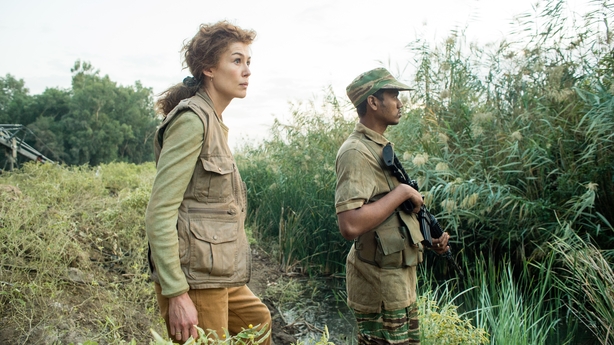 Pike is incredible in the role. On the surface, the straight-talking, hard-drinking, chain-smoking Colvin was all hard-boiled New York bonhomie. She was the war reporter who always wore La Perla under her field gear. The unshocking truth is that by the end of her life she was haggard and worn out as she dodged bullets on the battlefield and batted off the demands and pleas of her newspaper bosses at home. Wracked by PTSD but addicted to getting to the heart of the story, there is a nervous energy to Pike's Colvin which fizzes on the screen.  
Tom Hollander plays her editor, a man hungry for the next exclusive but also sick with worry about his star reporter out in the field. Jamie Dornan as Paul Conroy, the laconic war photographer who teams up with Colvin to go rogue and avoid being embedded with more risk adverse reporters, finally gets a role fitting his obvious talents.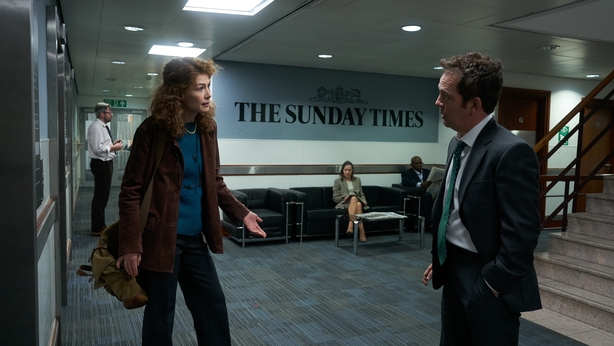 Making his feature debut, Heineman's attention to detail is superb. He shot the movie in Jordan, recreating the horrors of Homs using real Syrian refugees as extras. There is a news reportage feel and atmosphere to everything here. In the striking opening aerial shot of the Syrian city, the hollowed-out grey buildings, the windows like gaping eyes, make this place of death look like a pile of skulls.
The Oscar-nominated Heineman, who has already made films about some of the world's most dangerous places with 2015's Cartel Land and 2017's City of Ghosts, mixes a documentarian discipline with dramatic storytelling to make a very graphic movie about the horrors that are still raging around us.
Pike acts as if her life depends on it with an unflinching portrait of gradual physical and mental decline. Colvin, a brave woman who would have been repulsed by our current climate of fake news, revealed the human cost of war. Pike has brought an all-too human face to those who risk their lives to report the truth. 
Alan Corr @CorrAlan2