How's this for a crossbreed - a family, buddy cop movie with talking dogs? Like a snap back to Wes Anderson's Isle of Dogs, here's an occasionally charming and occasionally funny kids movie about a police dog who goes undercover at a Vegas dog show to bust an illegal trade in rare animal smuggling.
Voiced by rapper Ludacris, our main canine is Max, a no nonsense maverick of a Rottweiler with a badge who reluctantly teams up with bungling NYPD detective played by Will Arnett to collar (sorry) the bad guys.
We need your consent to load this YouTube contentWe use YouTube to manage extra content that can set cookies on your device and collect data about your activity. Please review their details and accept them to load the content.Manage Preferences
In a clear lift from Miss Congeniality, this all involves macho and unkempt Max undergoing a transformation from gruff loner to primped pooch so he can enter the competition with Arnett posing as his proud owner.
It all zips by like a greyhound and has the good sport to poke fun at itself and there are references to The lady and The Tramp and inevitably Turner and Hooch. There's romance when Max befriends a champion collie voiced by Jordin Sparks and Stanley Tucci gets the winning rosette, voicing a Belgian Papillon veteran of the doggy beauty pageant circuit who has fallen on hard times.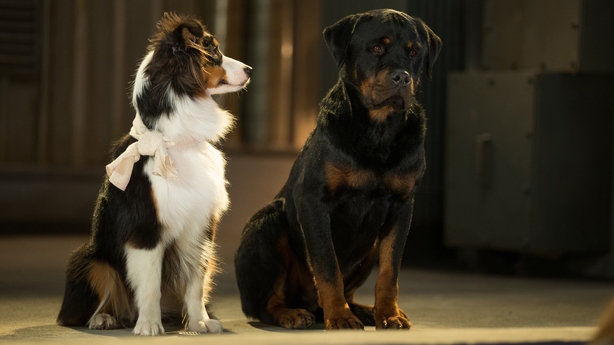 Throw in a philosophical Komondor who's had far too many Scooby snacks, and a trio of klutzy pigeons who idolise Max as a lone crime fighter, and Show Dogs is not without its charm.
Not quite terrier-ible or the dog's dinner you might be expecting, if you're looking for a kids' movie this weekend, this is best in show.
Alan Corr @corralan