Joie de Vivre is writ large on the calling card of Christian McBride's Big Band album Bringin' It, and the eleven tracks are colourfully picturesque.
Youthful Bliss makes you feel upbeat, good to go, with fine soloing from McBride himself on bass and the mellifluous sounds of Steve Wilson, who handles alto sax, soprano sax and flute on this album. Bask in the warm orchestrations and bear in mind the heritage – the excellent trombonist Steve Davis was the last Jazz Messenger hired by Art Blakey before his passing in 1990.
At a time when America looks to be not in a particularly good place, with racial tension and riots flaring on our TV news screens, it's encouraging that quality jazz goes on and on regardless. Problems there may be in the soul of the nation, but Brandon Lee can take up his trumpet for an endearing reading of Johnny Mercer's I Thought About You and fairly sing the piece from the heart.
The ensemble's take on McCoy Tyner's Sahara begins with a cacophony of jungle sounds, and when it gets going, it's a big expansive piece, richly harmonic, and reminiscent of a Seventies TV theme tune. Then it turns into a proper and unequivocal jazz blast, with a stylish piano run from Xavier Davis.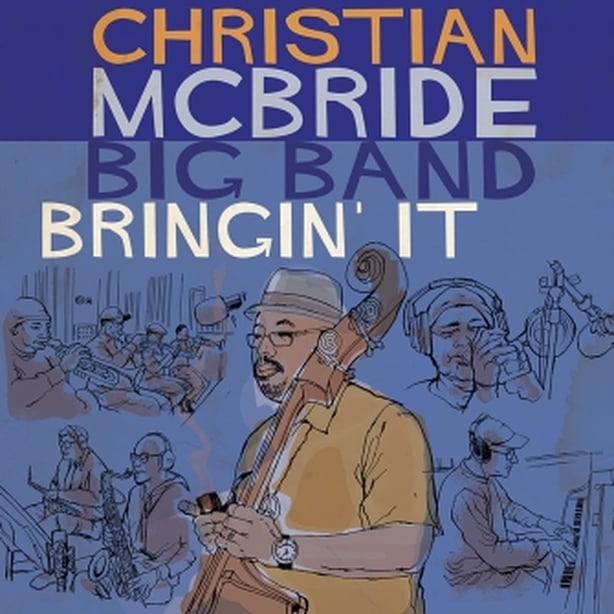 Melissa Walker sings the charming Upside Down, originally recorded by Brazilian diva, Djavan, and given a fresh lease of life here. The Wes Montgomery tune, Full House, features appealing, intimate guitar from one Rodney Jones and it's nice for a change. Carl Marachi - bass clarinet, baritone sax - does something gurgling in the lower registers with one of those instruments to provide piquant counterpoint.
Jerry Jeff Walker's Mr Bojangles gets morphed into a jaunty thing, sung once again by Melissa Walker - I'm not entirely convinced by the jazzing up of what is a wistful song but that may be beside the point, given that it is often done in jazz. Listen to the incredible band, McBride might insist and he might be right.
In the Wee Small Hours is endearingly together and communal, with one or two nice harp touches from Brandee Younger. Optimism concludes proceedings, a smart, busy thing with brilliant solos from its composer, the aforementioned trombonist Steve Davis and Todd Bashoe on alto sax.
In short, an infectiously buoyant album that is certainly worth your while.
Paddy Kehoe