Julian Barnes' Man Booker Prize-winning novel The Sense of an Ending is sensitively rendered in this appealing adaptation
Julian Barnes' exceedingly fine novel, which won the Man Booker Prize in 2011, kept one on one's toes, as a romantic 'whodunit' and you had to read between the lines to get the full sting in the tale. Or at least that is how I recall it, although no doubt there are much smarter readers going: 'nonsense, I got it instantly.' Is it ever clarified anyway, one reflects, the sly question at the close of the book and the movie? Is it not left hanging and not entirely made certain?
Whatever about that, curmudgeonly Tony Webster - played brilliantly here by Jim Broadbent - is divorced from his Queen's Counsel wife Margaret (Harriet Walker). However, the relationship is reasonably amicable, particularly now that their 36-year-old daughter (Michelle Dockery of Downton fame) is about to give birth. One day, Tony receives a puzzling letter from a firm of solicitors which propels him back to student days at Cambridge.
The letter turns out to have been written on the brink of death by a woman named Sarah Ford who passed away some six months previously. Sarah (Emily Mortimer) was the mother of Veronica Ford (Freda Mayer) whom the young Tony (Billy Howie) once courted.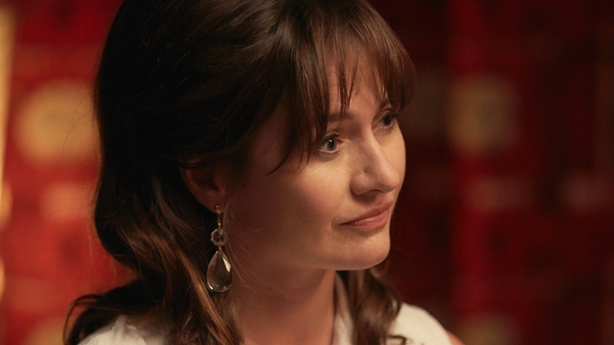 Sensing the letter's relevance to the failure of his relationship with Veronica, Webster becomes obsessed with tracking down the elderly Veronica, played with the usual economy of facial expression by Charlotte Rampling. No matter who she is playing nowadays, Charlotte Rampling is inescapably `Charlotte Rampling' and no other. Can the lady not be someone else, for Pete's sake, besides a reticent, feline creature, peering out from those enigmatic and circumspect eyes?
Honestly, I would have preferred an unknown in the role. Surely `well-known face not doing very much' syndrome can't be a good thing after a while.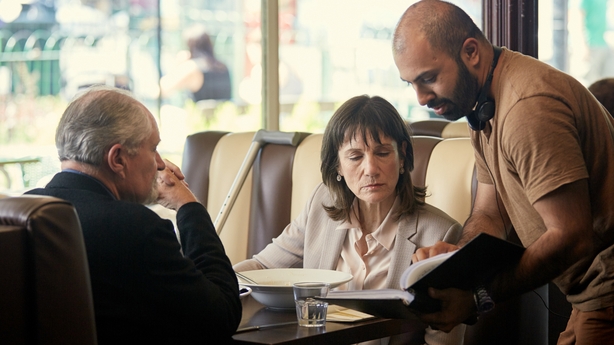 But it's Broadbent's movie, the man is superb, at the top of his game with sardonic wisecracks and a weary world-view. The search for the truth about his undergraduate days proves a tough catharsis, and he learns some unpleasant truths about himself in the process.
His perfect foil is Harriet Walker, equally brilliant as his wife. Incidentally, it's also England at the top of her game, with lingering shots of placid summer lawns and meadows, sounds of breeze and birdsong, a vision of Arkady. There were two shots of green grass that I could have happily stared at for at least another two minutes each.
Go see The Sense of an Ending, follow its intelligent, sinuous line and marvel at how well it weaves the 1960s counter-narrative with the present day. However, do read the book first, it's quite short and it's a fine read.
Paddy Kehoe
We need your consent to load this YouTube contentWe use YouTube to manage extra content that can set cookies on your device and collect data about your activity. Please review their details and accept them to load the content.Manage Preferences