Ed Sheeran has told RTÉ 2FM that Saoirse Ronan stars as the Galway Girl in his new video, and has described working with the Oscar-nominated Brooklyn star as "phenomenal".
Ahead of his Thursday night concert at Dublin's 3Arena, the singer-songwriter was a guest on the Eoghan McDermott Show on 2FM, where he discussed filming the video in Galway earlier this week.
"It was great; it was a long shoot," Sheeran said. "We finished at 4 o'clock in the morning. I think I can talk about it - we cast Saoirse Ronan as the Galway Girl in the video and she's just a phenomenal talent."
Sheeran said it had been "amazing" to watch the Carlow actress at work.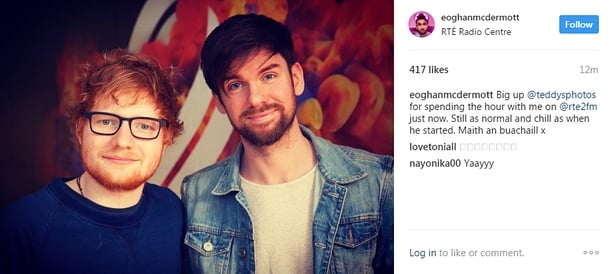 "I was shooting some of the video myself at some points where I'm holding the camera," he recounted.
"She, off-screen, is normal and just like a cool person and as soon as the camera goes on her she just turns...
"It was a really phenomenal thing to watch. I've never really seen a young actor or actress that good. She's really talented."
There were chaotic scenes in the City of Tribes earlier this week when Sheeran arrived to film the video for his number one smash hit as fans gathered to catch a glimpse of the unlikely superstar in advance of his sold-out Wednesday and Thursday shows at Dublin's 3Arena.
The Galway Girl video also features Tommy Tiernan, and Sheeran told Dublin station 98FM's breakfast show on Thursday that the comedian had been taken aback by the mayhem - and had asked him if it was a regular occurrence.
"I said to him I shot a video in my home town in Suffolk and literally nothing near what happened in Galway. I do think it's just an Irish thing. I don't think there's any other place in the world like Ireland for me," said the star.
He also revealed that he had tried different combinations when writing the song but still kept coming back to Galway Girl, despite the fact that there's already a much-loved tune of the same name.
"I tried Portlaoise Girl, tried Limerick Girl, tried Cork Girl. It just doesn't sing as well as Galway Girl," he said.
On Tuesday evening the singer had arrived at O'Connor's pub in Salthill amidst tight security as fans gathered outside the famous hostelry.
#EdSheeran Ed has now left pub in Salthill where he recorded video for his chart topping Galway Girl @RTEOne @RTE2fm pic.twitter.com/Ew78TWgDvs

— TERESA MANNION (@TeresaMannion) April 11, 2017
.@edsheeran sa phub i mBóthar na Trá ag taifeadadh Cailín na Gaillimhe. Ceol ón leaid óg seo don scaifte lasmuigh! @NuachtTG4 anocht pic.twitter.com/HQ6ez3APSg

— Shane Ó Curraighín (@Curraighin) April 11, 2017
Some managed to get fairly close to Ed: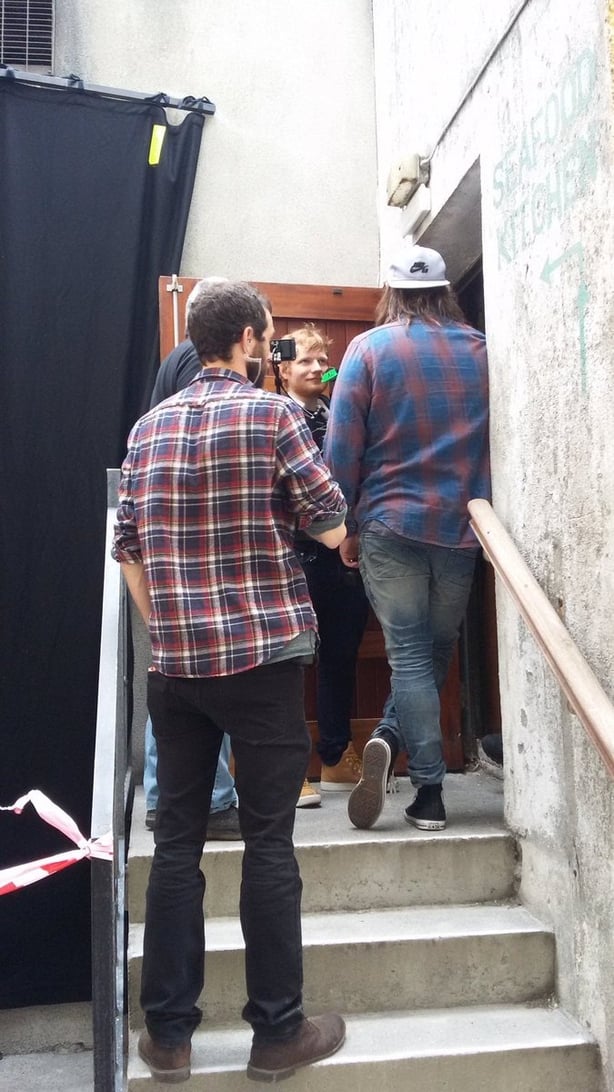 While others were even luckier, and like this happy lass, managed to bag a selfie.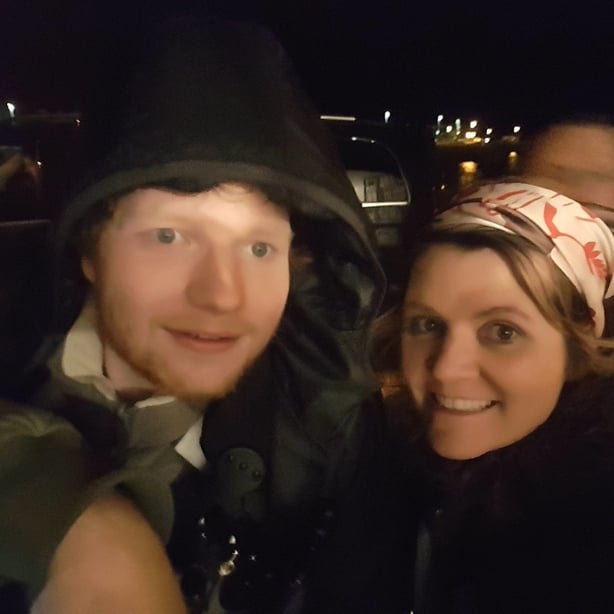 Crowds gather outside @ArdBiaNimmos in the hope of spotting @edsheeran #galway #galwaygirl #EdSheeran pic.twitter.com/771CYvtR6x

— Galway 2020 (@galway2020) April 11, 2017
Of course, it's not the first time Sheeran has performed in Galway - though to a much smaller crowd.
He famously included home video footage of himself busking in the City of Tribes as a teenager in the video for his hit Photograph.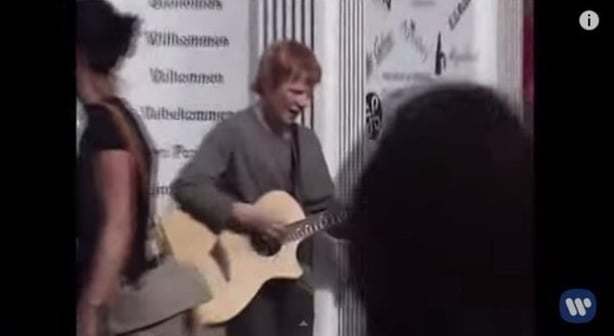 Afterwards, Sheeran thanked his Galway fans on Instagram for helping him make the video, before he made his way to Dublin for his 3Arena gigs on Wednesday and Thursday.
Thank you to Galway and all the wonderful people in it for helping us shoot a music video yesterday x
Back in January, Sheeran dropped his first hint about Galway Girl, saying he thought the song would "explode" in Ireland.
Following the release of Sheeran's new album ÷ (Divide) last month, the question on everyone's lips while listening to the record was - who was the mystery Galway Girl?
It didn't take long until the puzzle was solved and we tracked down the Irish cailín that stole his heart.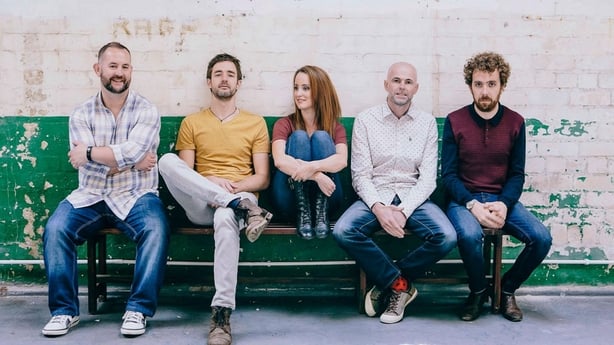 It transpired that the mystery lady who "played the fiddle in an Irish band" was inspired by real-life fiddle player, Niamh Dunne, who's a member of acclaimed Antrim-based folk group Beoga that collaborated with Sheeran on the track and joined him onstage in Dublin.