Ed Sheeran's highly anticipated third studio album ÷ has just dropped and he retains his honest relatability as he journeys through relationships, loss and personal reflection on what is his most mature record yet.
The album itself is a journey, starting off with Eraser; a song about his beginnings, the trappings of fame and how your dreams can look very different when they become a reality.
The song serves as a sort of explanation as to why he took a year off; he needed time to reflect on where he started and how far he's come and to "clear myself up". He's questioning everything from his friends towing the line between pride and envy, to his identity and the isolation of fame, to hoping his idol Damien Rice is proud of him.
A mix of his spoken word style and melodic hooks, this is Sheeran putting himself out there; he lets us in from the off and keeps us there right through to the end as he tries to find comfort in his pain.
"I need to get in the right mind and clear myself up. Instead; I look in the mirror questioning what I've become"
As the opening beats of Castle on the Hill kick in, the mood is lifted and Ed's getting nostalgic for the simpler times of his youth, remembering those that impacted his life, those that made him who he is today.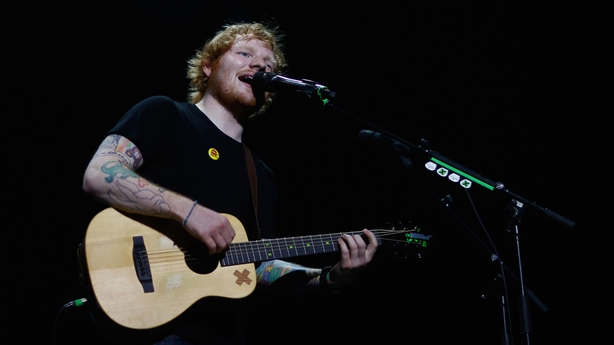 It's a love song to his youth and he's longing to go back to there, to go home and just be himself again. He may be one of the world's biggest stars but Ed is, at the heart of it, still just a normal guy who had the most relatable youth. He brings you into his world and makes it feel like your own.
It's no surprise Castle on the Hill was chosen as one of the first singles on ÷; it's the perfect mix of anthemic joy and heartfelt sentimental universality.
"Take me back to when I found my heart and broke it here, made friends and lost them through the years."
There are three main themes running through the album; self-reflection, love and family.
If Eraser is the beginning of his journey to figure out who he is and Castle on the Hill is a return to his roots, then the album's final track Save Myself is a fresh start, and the album comes full circle.
Save Myself talks about the loves he's lost and the songs he's gained as a result, his tendency to turn to "a drink and out of date prescription pills" to ease his pain and the realisation that he needs to love himself before he can be loved.
"So before I save someone else, I've got to save myself."
On the subject of love, the album is full of instant classics, break-ups tunes and beautiful love songs to rival the heights of Thinking Out Loud.
Stylistically Ed has covered all bases; there are ballads, songs to dance to and even a couple of Irish trad tunes in the mix. Keeping his mix of killer rhythms and stunning harmonies, Ed evolves his back catalogue into something more mature and finessed. He is at the top of his game.
From talking about the fear of falling in love and opening yourself to more pain in the soulful Dive, to instantly sparking with someone in Shape of You and sharing the perfect night with a stranger in Galway Girl, Ed's love life is laid bare and his truthful approach only endears him more. He isn't glamorising anything; he's just talking about his experiences, and by doing so is giving everyone something to latch on to.
"Don't call me baby unless you mean it; don't tell me you need me if you don't believe it."
Some of these songs will become the soundtracks to people's lives.
While there isn't a bad song on the record, there are three stand-outs; Happier, New Man and Supermarket Flowers.
Supermarket Flowers is one of two songs about his grandparents, with Nancy Mulligan - another Irish trad tune – telling the love story of how his paternal grandparents met during the Second World War and married in Wexford before starting a family together and embarking on a life filled with lasting love and adoration.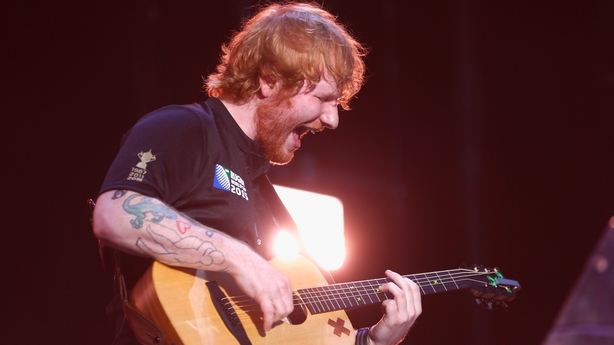 It is a celebration of what great love can be and how it can overcome any odds. It's a beautiful story, a touching homage to his grandparents and the kind of song you could imagine being played in a rural Irish pub compelling you to clap along to and dance.
Supermarket Flowers, however, will make you cry.
Written after the passing of his maternal grandmother, who was sick during the recording of the album, Sheeran opens up about losing her, trying to be strong and the little things around the house that she left behind that remind him of her "life that's been loved."
Ed's vocals are at their most emotional here as he sings along with gentle piano accompaniment, and tells of how he's glad she got to see who he became.
"Oh I'm in pieces, it's tearing me up, but I know a heart that's broke is a heart that's been loved."
Happier and New Man tie together seamlessly, with the former a moving break-up song about seeing your ex with someone new and comparing their love with the one you've lost, and the latter a diss track about the person that they've moved on with.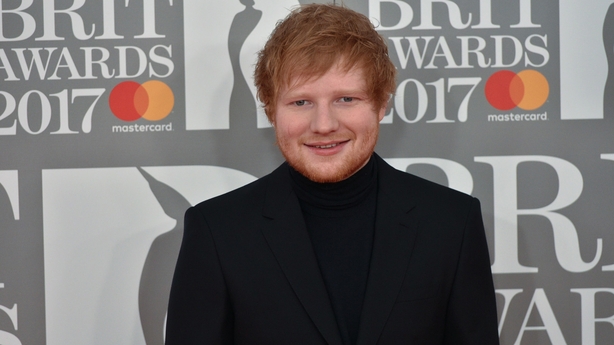 Happier perfectly dissects those confusing feelings and the emotional fallout after heartbreak for both parties. There's pain and hurt and hope here and it's a ballad that is sure to resonate with the masses.
"But if he breaks your heart like lovers do, just know that I'll be waiting here for you."
New Man follows and if you thought Don't was the ultimate undoing of someone, then you need to hear this. It's a scathing indictment of an ex-girlfriend's new boyfriend and how drastically different they are to each other. The arrangement and beat will get you moving, and the on the nose lyrics will have you laughing out loud.
"He wears sunglasses indoors, in winter, at night-time, and every time a rap song comes on he makes a gang sign."
I also loved how open Ed is about creeping on his ex on Instagram and that fear we all face of accidentally liking an ancient picture. That's Ed's thing, he's just like one of us.
When it comes to love now though, Ed is happy and songs like How Would You Feel (Paean) and Hearts Don't Break Around Here highlight that. They're both beautiful songs about finding real love that you can be secure and comfortable in, realising you're in it for the long haul and planning a future. They are tender and touching and you'll be humming along to both by the end.
"She is the flint that sparks the lighter and the fuel that will hold the flame."
As an album ÷ gives us everything we've missed from Sheeran over the last year. We get an update on where he's been, how he's feeling and where he's going. He has matured without losing his edge and he's only getting better.
Track list: Eraser / Castle on the Hill / Dive / Shape of You / Perfect / Galway Girl / Happier / New Man / Hearts Don't Break Around Here / What Do I Know? / How Would You Feel (Paean) / Supermarket Flowers / Barcelona / Bibia Be Ye Ye / Nancy Mulligan / Save Myself
4/5
Sinead Brennan