The prolific Austrian guitarist, Wolfgang Muthspiel (born 1965) returns with his third album for ECM in three years, recorded with an organic-sounding, close-knit ensemble comprising Scott Colley on bass and Brian Blade on drums.
Woven in close intimacy in a Tokyo recording studio and mixed in the South of France, Muthspiel's latest CD for ECM insinuates itself on the patient listener and leaves a lasting impression. In here are variety of guitar-led tunes, three played on acoustic and the other six on electric guitar.
The acoustic performances lend an integral, tactile feel while the electric sound is often muted anyway. So the difference to the common listener in every case seems minimal, with the exception of the gutsy, grungy vehicle Kanon 6/8 which employs echo to useful effect.
The busily quiet - yes, that's possible - opener, Wondering wanders with intent for over seven minutes, with the ensemble intuitively following each other's very thoughts, it seems. Angular Blues, the second, title track which runs to almost six minutes is, well, soulful. There is something of Paul Simon's American Tune as performed by Alain Toussaint about it, it's - well there is no other way of putting this - both heartfelt and wistful. Brian Blade has played with Norah Jones and there is an air of her sweetness about it. Is it strictly jazz at all?
Hüttengriffe, another Muthspiel composition - he wrote everything except for two, of which more anon - is not earnest, not sweet. You might find it more interesting because of that.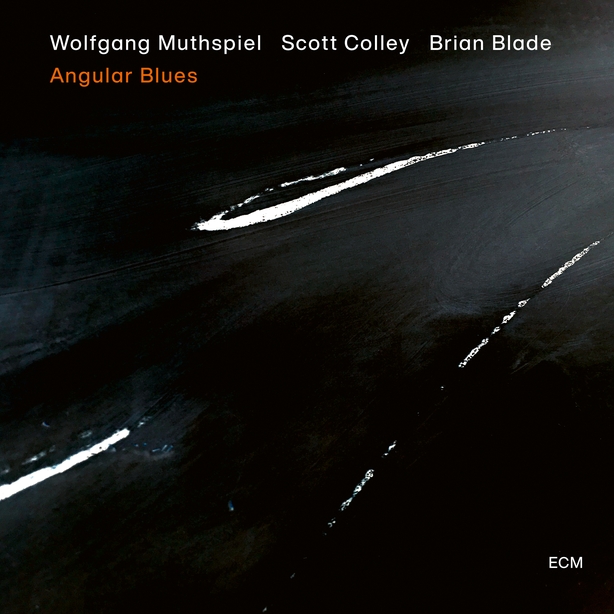 There are two covers of American Songbook classics, including an endearingly worked Everything I Love where the commitment by the trio to re-doing something by someone else is palpable - sometimes a guy like Muthspiel just wants to get away from his own stuff and ramble around the sources. Ditto no doubt the musicians' take on I'll Remember April.
Over to Herr Muthspiel himself for some background on the readings of these two classics. "I learned Everything I Love, the Cole Porter song, from an early Keith Jarrett album, and I first came to know I'll Remember April from a Frank Sinatra recording.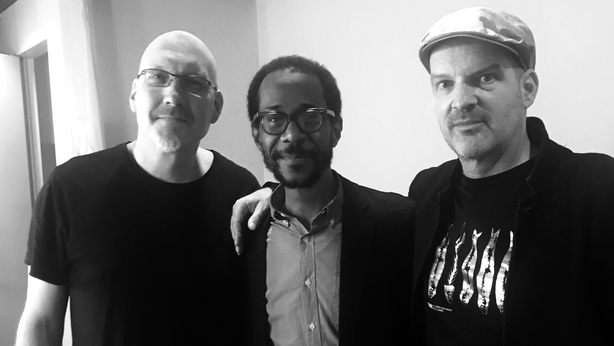 "In that latter song, I hardly play solo. It's more about the head and the vamp-like atmosphere that prevails from the start and is savoured again in the end. As in many moments with this trio, it's about playing with space: leaving it, creating it, filling it."
In conclusion, Angular Blues is a grower, an album rich in moody secrets.
Read our reviews of Wolfgang Muthpiel's recent ECM records - released in 2017 and 2018 respectively - Rising Grace and Where the River Goes