This delightful album of subtle feeling from talented guitarist Wolfgang Muthspiel is product of the fine synergies generated when you put five of the leading contemporary jazz musicians together in one room in the South of France.
All of the music is Muthspiel's own and the players are pianist Brad Mehldau, trumpeter Ambrose Akinmusire, double bassist Larry Grenadier and drummer Brian Blade. The quintet open with the engaging Rising Grace itself, a study in tact and discretion, followed by Intensive Care which is truly seductive. Akinmusire's blues-tinged work on the trumpet works sensuously with Mehldau's sensitive economy and Muthspiel on his nylon-stringed guitar knows exactly when to step in and step out. This indeed is a characteristic of the entire recording, a sense of positioning, as though these guys had been playing with each other for decades.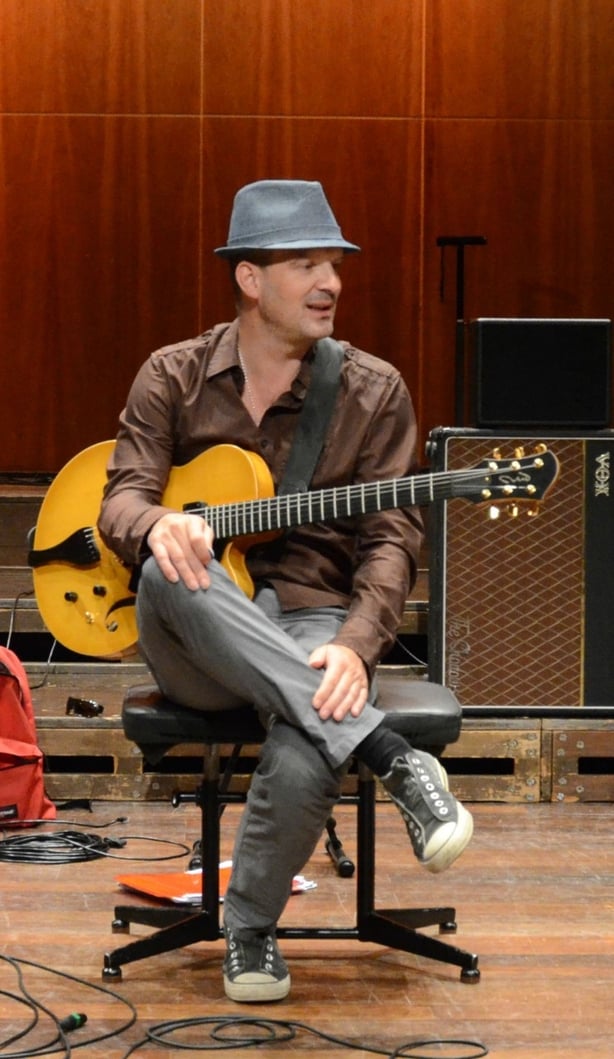 On the gently rolling Triad, the Austrian guitarist (born 1965, Judenberg, Austria) switches to electric guitar and it could be a Louis Stewart tune we were listening to (one suspects indeed that the late Louis would admire Herr Muthspiel.)
Thus it proceeds with further ease and soft focus on the charming Father and Sun, as the bigger picture is steadily built by the players. Wolfgang's Waltz is airy and light, positive thinking radiating outwards, a sense of early summer freshness - maybe that South of France location helped with getting the tracks down with such flow and cohesion. Even Boogaloo doesnt break into a sweat.
Take your ease and pamper yourself with Rising Grace– there is no sturm, or indeed drang, on this beguiling recording.
Paddy Kehoe
We need your consent to load this YouTube contentWe use YouTube to manage extra content that can set cookies on your device and collect data about your activity. Please review their details and accept them to load the content.Manage Preferences