Released in 1962, Inception, pianist McCoy Tyner's first album as leader, now re-released on vinyl, shines with early promise and that lightning-fast finger work on the opener is remarkable.
Tyner was born in Philadelphia in 1938. His mother played piano both at home and in church, and until her son came along, there were no professional musicians in the family. McCoy started music lessons at 13, and after an initial period of indifference, suddenly took to the piano again and even gave up street games to practice for many hours a day. At the age of 17, he converted to Islam and changed his name to Sulieman Saud.
Bud Powell was a neighbour in Philadelphia and both Powell and Thelonius Monk were early musical exemplars. Tyner admired Monk for his spontaneity. "It's a shame not to cultivate what's inside of you. If you don't, you end up not knowing yourself and playing somebody else. Monk has never done that."
Fans have always been aware of that athletic grace with which his fingers grapple with a tune, as displayed on tracks like Effendi and Blues for Gwen which feature here. Early on John Coltrane spotted his band-member's peculiar gifts, as quoted on the sleeve notes for this vinyl re-release. "Invariably, in our group, he will take a tune and build his own structure for it. He is always, in short, looking for the most personal way of expressing himself."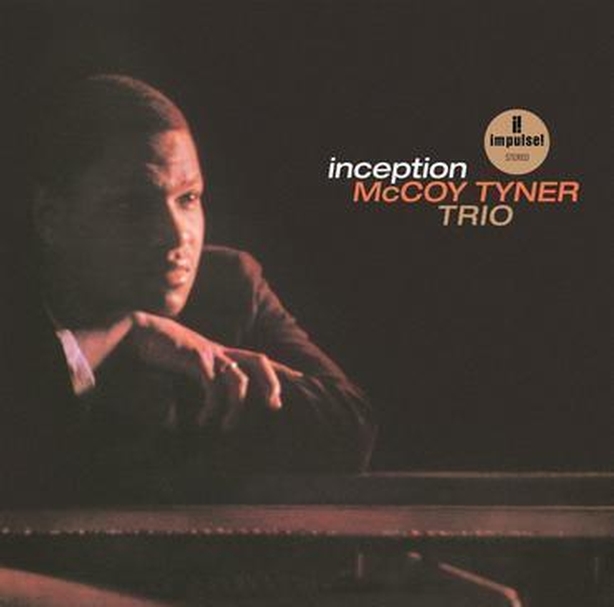 Tyner, who is now 80, would go on to compose music of increasing sophistication and complexity and he became one of the most influential jazz pianists of the 20th century. In the 1980s he won four Grammy Awards and was also named a Jazz Master in 2002 by the National Endowment for the Arts.
He collaborated with Carlos Santana on a 1980s album and the collaborations continued in the early years of the new century. Guitars, released in 2008, featured John Scofield, Bill Frisell, Derek Trucks, Marc Ribot, and Bela Fleck, bassist Ron Carter and drummer Jack DeJohnette. Solo: Live From San Francisco was released in 2009. 
On Inception, however, the ageing wunderkind was accompanied almost 40 years previously by bassist Art Davis and drummer Elvin Jones. Aside from the four appealing and lithely-delivered originals, there is an invigorating reading of Speak Low, Kurt Weill's enduring melody from 1943.
"I try not to overwrite," declared the genius pianist. "I want to write things that fall naturally so that the other musicians aren't inhibited and they can feel and shape my tunes their own way."
Paddy Kehoe