Way back in the Palaeolithic era of Irish rock, Dave Long of Into Paradise and Shane O'Neill of Blue in Heaven were two of the finest songwriters in Dublin - with two very different styles. Long summoned up the ghosts of post-punk heroes like Joy Division, Magazine, and The Sound with his band's cavernous indie, while O'Neill threw Iggy shapes as a snake-hipped rock god manqué.
These Churchtown boys have been friends since their teens and formerly played together in outfits such as amuse and later Supernaut. Now working as a duo, their simpatico is still vibrant and vital on this third album of atmospherics and guitar jangle.
We need your consent to load this YouTube contentWe use YouTube to manage extra content that can set cookies on your device and collect data about your activity. Please review their details and accept them to load the content.Manage Preferences
Their mission statement is simple and righteous - "Why would you try to make music at 60? Why would you stop making music?" They're in reflective mood, lamenting the corporate destruction of their home city on Memory and tracks which zoom in their own personal year zero when they first became consumed by music.
Guitars spark and Long's doomed romantic vocals loom. Frosty mornings and rain-washed streets are evoked on Taxi, which makes a cab ride home after closing time sound like The Odyssey as sang by Joy Division. Elsewhere, the experimental PiL sound collage of Transport broadens their musical horizons.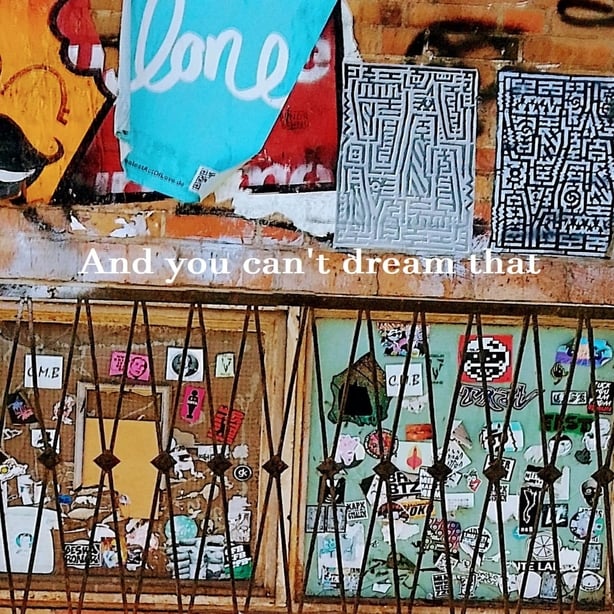 Age and angst dominate but these songs also burst with hope and fond memory. You can almost smell the camp suede jackets and the fear and excitement of missing the last bus home. "Is it all just unrequited love for music?", O'Neill and Long wonder. If so, she doesn't deserve them.
Alan Corr @CorrAlan2
And You Can't Dream That is available on Bandcamp.