The second album from Dublin singer and songwriter Ciara Sidine marks her out as a real sweetheart of the Celtic-Americana rodeo
Ciara Sidine brings it all back home on her fine second album, building her very own Atlantic bridge and making the age old connections between Celtic music and Americana with a crystal clear country rock and roots voice. She's also got a brace of self-penned songs that call back down the decades to Emmylou Harris and more recent talents like Maria McKee and Alison Krauss.
Unbroken Line is only Sidine's second album but she's already mastered country and more folk-bound peregrinations and all their attendant heartaches and personal demons. Her day job as a literary editor also shines through and Sidine is a very fine wordsmith with a gift for memorable couplets and striking imagery.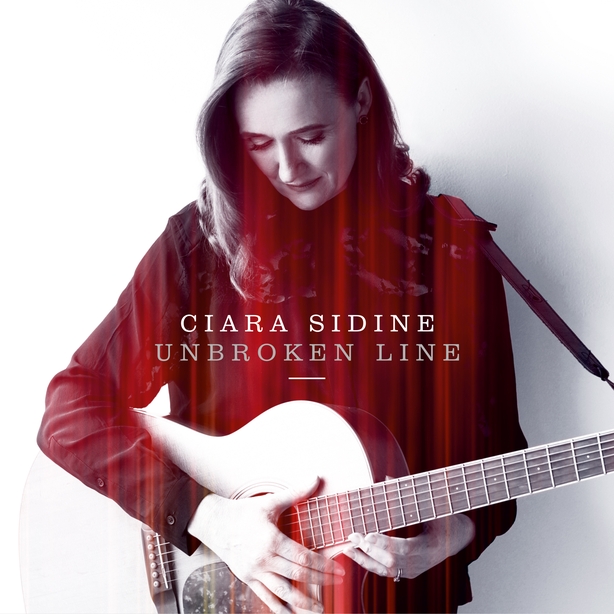 Refreshingly, the Dubliner uses American roots stylings to confront Irish issues that all too often fail to engage other performers. The quietly powerful My Finest Flower is a stirring ode to survivors of Mother and Baby Homes and Magdalene Laundries - "a sisterhood of fallen dreams landed in a godless place".
Let the Rain Fall tackles the arrogance and moral entitlement of religious institutions but Unbroken Line is no staunch socio-political broadside - 2 Hard to Get 2 Heaven is a working woman's blues (complete with Hammond organ frills and delicate peals of pedal steel guitar) and you could hear Alison Krauss covering Sidine's slowly unfurling Take Me With You.
She proves she can do joy as well as sorrow as on the sweet Let The Rain Fall and the tender, south of the border lullaby Little Bird Song. Backed with a killer band including guitar ace Conor Brady and Dave Hingerty on drums and percussion, there's a real ring of truth about Sidine's music and she makes all the right connections. In fact, she just might be the sweetheart of the Celtic Americana rodeo.
Alan Corr @corralan