It took an awful long time to come out of the ground, but now that it walks among us, low-budget Irish horror will never die.
The latest director with a stake in the genre is Zoe Kavanagh, whose award-winning Demon Hunter makes up for its next-to-nothing bank balance with plenty of rough-and-ready charm.
Dublin after dark is the hunting ground for Kavanagh's Taryn Barker (Niamh Hogan), a samurai sword-wielding survivor whose nocturnal exploits are aided and abetted by a back-up team of geeks and hard chaws.
Here, Kavanagh tells Harry Guerin about the challenges she faced in bringing Demon Hunter to the big screen.
Harry Guerin: Looking back to the start of the process making Demon Hunter, which would you said you had less of: money or sense?
Zoe Kavanagh: We never had enough money! I wish I could have paid all the cast and crew, made more action scenes and had large post-production and marketing budgets to reach the audience that is starved of movies like this that they crave. But, looking back, we really just made our limitations work to our advantage. And, I suppose, as a huge 80s schlock fan, my homage to the practical and visual could fly and be appreciated, I think.
We need your consent to load this YouTube contentWe use YouTube to manage extra content that can set cookies on your device and collect data about your activity. Please review their details and accept them to load the content.Manage Preferences
You started out making Demon Hunter in blocks of filming as a web series. When did your star, Niamh Hogan, come into the movie mix?
In 2014, it was the end of August and two weeks away from filming and our lead actress, who we filmed almost half of the film with, dropped out. We had also lost another actor and the unfortunate thing is on low budgets you can't do anything - they can just drop out and you have to decide 'Should I continue or should I pull the plug?' There was no hesitation: that week I had also taken a loan out so the train couldn't stop.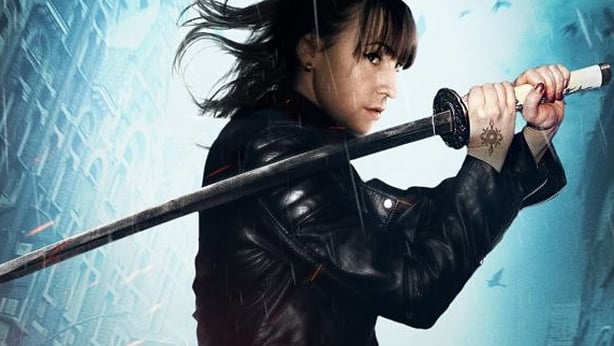 So how did you rescue the movie?
I was stressed and having a meltdown trying to decide 'How do I salvage what I filmed and who can play the role?' We posted on Facebook that we were looking to recast the role of Taryn Barker and the response was surreal. Thousands saw the post and the amount of emails I received was so surreal and overwhelming. 
It went down between two people, one of them being Niamh Hogan. She landed the role after two auditions and the simple fact that not only did she remind me of Clare Redfield from the Resident Evil videogames, but she did her own stunts and was really synced with me on the character. So, in a sense, it was a blessing that made the film turn out solid.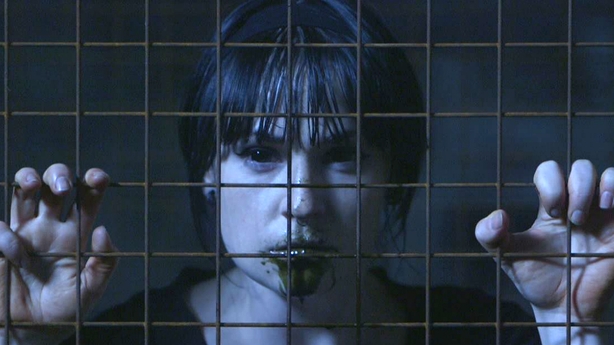 If someone says, 'The movie's like an Irish Buffy' does that wind you up?
The only similarities to Buffy are that she fights demons of some kind and maybe is a bit snarky. But it doesn't bother me too much because there isn't many female demon hunters in cinema or TV. The inspirations we were sourcing from were rock and goth music, The Terminator, Highlander, The Crow. At the same time, I do acknowledge Buffy with a little reference in a ringtone and, I suppose, the practical effects may remind people too.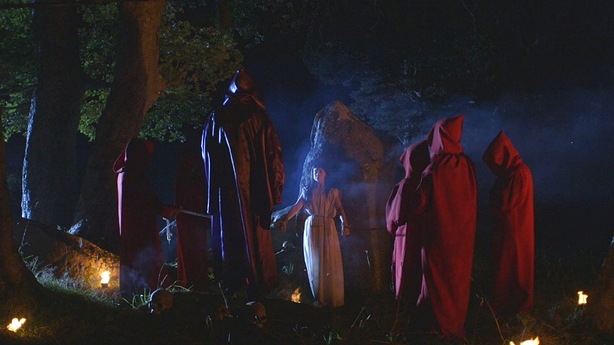 What were the key movies that made you think, 'This is what I want to do'?
Well, I'm more of a gamer than anything. Years ago I was considering going [down] that avenue but I hesitated. I felt it was more a 'needle in a haystack' situation in getting to stand out with your original concept as game development is more a made-by-committee thing. Games like Resident Evil, Devil May Cry, Silent Hill, Final Fantasy - all of them blew me away and I always wanted to bring what I experienced in games into my stories.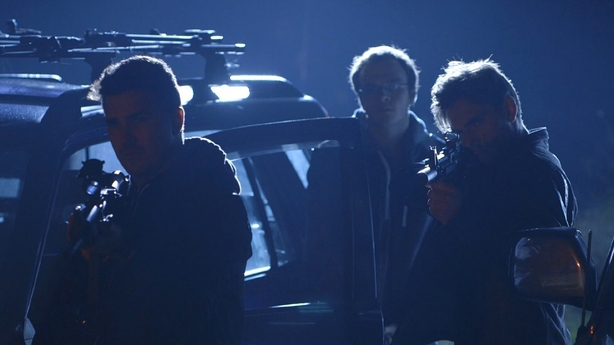 And the movies?
The films that also hugely inspired me are: Highlander, The Terminator, T2, Empire Strikes Back, Aliens, Army of Darkness, The Crow and so on. Fantasy, sci-fi and horror are exciting genres and being on set making a film like that means you get to spend a month or two in the world of fantasy and live in it! That's the dream and that's the life! Give me more of that!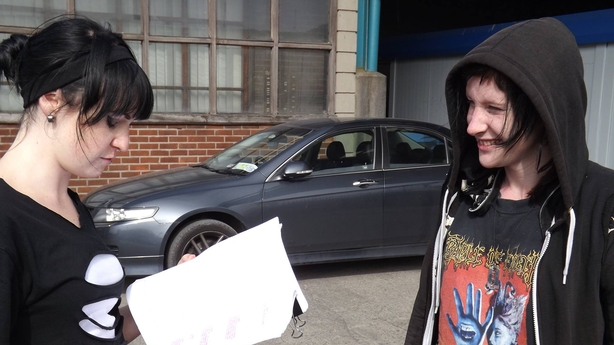 There's been a boom in recent years in Irish horror movies. What do you put that down to? Was it a confidence thing?
There are a few reasons. There's frustrated expression about having a great script and nobody to finance it. You believe in it so you make it anyway and you hope to experience the awesome horror film festival circuit. Horror can be cheap to make and can sell worldwide. We live in a time where we can go out and make a film. Cameras and gear are more affordable now than ever before. People have things to say and horror is a good way to convey your messages about society, your own personal fears or fantasies.
I'm not fully sure [of the reason], but I hope it continues. I also hope that it gets more support in Ireland and belief. There is so much talent here that is going by with no support, which is such a shame. We must compete with a global changing market and, with the talent spilling from colleges, it must be recognised.
I'm certainly confident I can make a very scary horror film; Demon Hunter is more of an action film. However, I can go real dark and some of the things in my nightmares may scare the hell into you!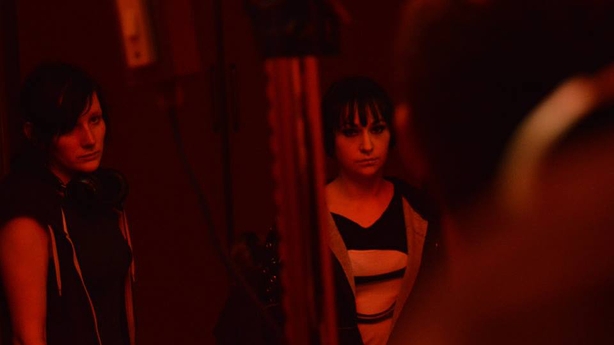 Do you think the success of Wonder Woman will help more women filmmakers get the opportunity to direct action movies?
It's so silly how Wonder Woman had to prove the obvious. At the end of the day, it's not about what gender you are but what story can you tell and what style have you got. Certainly in Hollywood, I would imagine, Batgirl will get fast-tracked and you may get a Buffy the Vampire Slayer reboot or something. I hope it does help over here. Give me a blockbuster! I will do it! I'll wait next to the phone!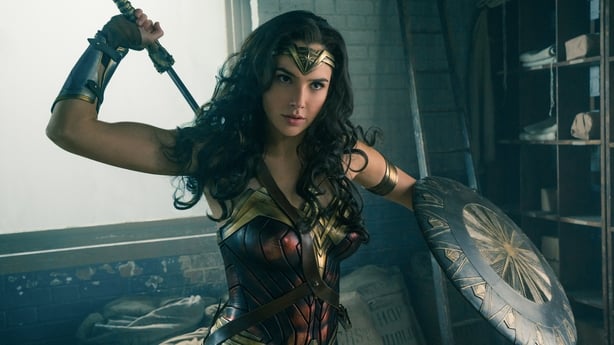 So what's next for you?
I have three features on my table that I want to make. One is called The Blade of Hilde. It's an Irish folk/dark fantasy/action/ revenge film about a young girl whose family is burned in a village by some drunk Vikings and she must have the courage to avenge them. 
The second is an intense horror film called Inexorable about a group of friends who are being tormented by tarot cards. 
The third, which I really hope I get to make, is Demon Hunter: The Devil's Knight. Hopefully there is a future for me!
Demon Hunter is out now on DVD and VoD