The saving grace 18 hours into Batman V Superman: Dawn of Justice, Gal Gadot grabs a chunk of summer 2017 all for herself and does - ahem - wonders for DC Comics' character clout with this origins story/star-crossed romance/race against time/Justice League aperitif. As ascensions to the A-list go, this performance is up there with Hugh Jackman's way back when.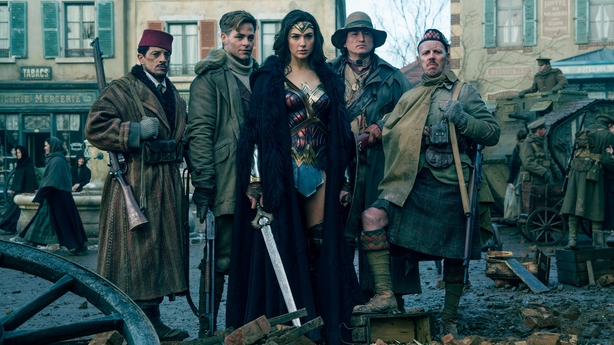 Determined to cram as much in as an Irish mammy with a suitcase in the 1980s, Wonder Woman jumps - literally - from her home island of Themyscira to warmongers in Whitehall (London, not Dublin 9) and the trenches of 1918 as warrior Diana (Gadot) rescues shot-down spy Steve Trevor (Chris Pine), rails against gender politics and know-your-place power plays and leads a last-gasp mission to stop the Germans unleashing a new weapon. You'll swear you see a kitchen sink hurled somewhere along the way.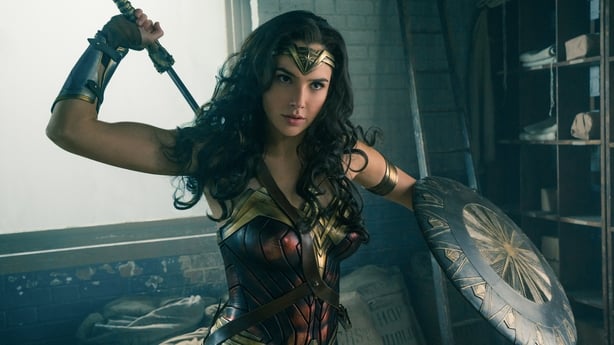 Whether it's banter or battle, Gadot excels - as comfortable with the physicality of the role as the heart and humour needed to make an icon her own. Like Christian Bale as Batman and Margot Robbie as Harley Quinn, you can't imagine any other actor bringing as much to the part. There's been so much talk about Jason Momoa in the gang's-all-here Justice League this November, but after seeing this he has his work cut out.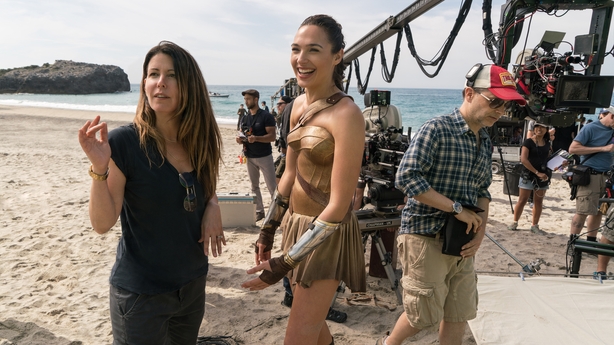 Despite all Gadot's great work, the problems with the movie are the ones that dog the superhero genre as a whole. While having director Patty Jenkins behind the lens is a long-overdue change from the male status quo, her arrival doesn't benefit the supporting female characters as much as it should have. Robin Wright has been cast in a cameo; a scene-stealing Lucy 'Dawn from The Office' Davis isn't given enough opportunities for comedy chemistry with Gadot and Elena Anaya as a crazed scientist deserved to be the main bad 'guy', rather than Danny Huston's German General, who for some reason brings Dick Dastardly to mind. Wonder Woman's meet-your-match adversary in the finale also turns out to be as meh as anyone/thing Marvel has mustered in the past. And spare a thought for the person operating the slo-mo button - word is they will be in physio for at least another year.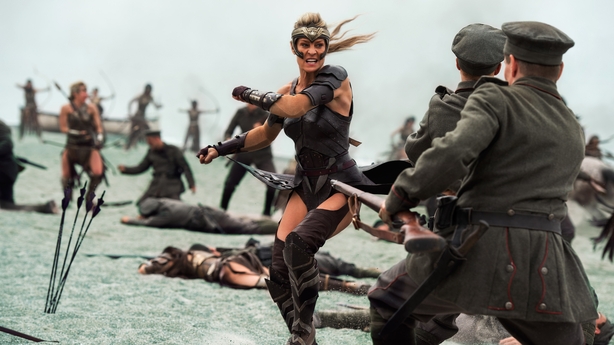 After all that capes-and-chins clunkiness from Messrs Affleck and Cavill last year, and the subsequent supervillain stodge of Suicide Squad, Wonder Woman has turned out better than the cynics expected, and has plenty of what fans were hoping for. You'll have a few of your own ideas about improvements to be made and where they can take this franchise from 2018 onwards, but when it comes to the toughest part of the job, there should be no arguments that this film really does live up to its title. The casting gods have reason to be very pleased indeed.
Harry Guerin