The saying goes that those who seek revenge should dig two graves. In the case of the John Wick franchise, add another 998 - and keep digging. Indeed, this fourth outing for Keanu Reeves' contract-killer-with-a-heart may have a higher body count than movies one, two, and three combined.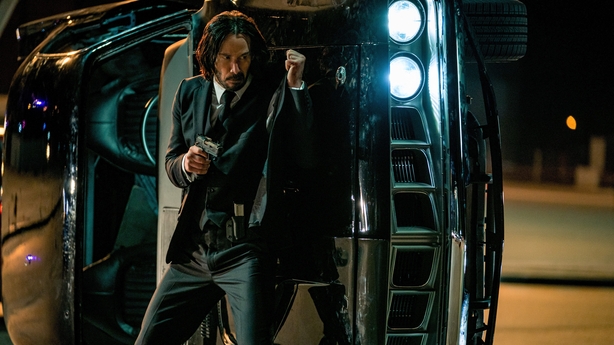 Billed by director Chad Stahelski as something of a cross between The Good, the Bad and the Ugly, the samurai movie Zaitochi, and a Greek myth, this near-three-hour rampage through the carnage buffet wants to be the magnum (pun intended) opus of the John Wick series and set a new standard for action epics. Four movies in, both the character and the concept are in better-than-expected health - the fans will lap this up and be ravenous for another helping like never before.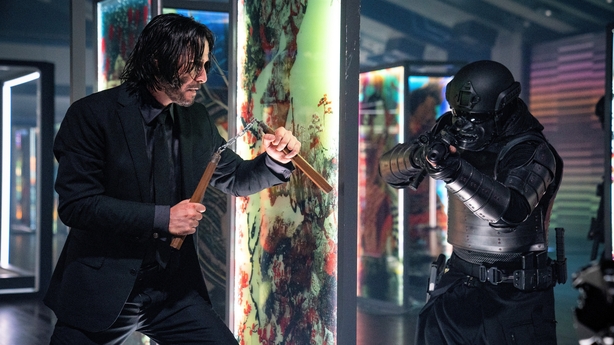 Bringing to mind that great Team America quote about seeing a man eat his own head, Chapter 4's obsession with more means that it loses the run of itself with the running time, gun-nicking repetition, and notions of profundity. It is ridiculously overlong, often a triumph of technique over tension, and always makes sure there's some philosophising before or after a pistol-whipping. And yet, in the end, it works.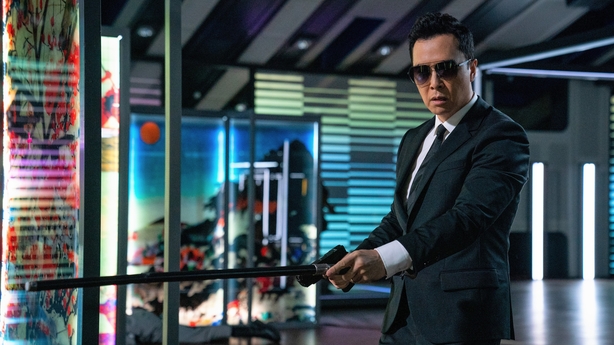 Shooting itself in the foot with a budget-Bond French villain (mais bien sûr!) and an Osaka sequence that is as gorgeous-looking as it is unnecessary, the odds seem stacked against Chapter 4 early on, but the closer the film gets to the finale, the better it becomes. With Reeves joined by Donnie Yen as the blind assassin Caine, Shamier Anderson as the spin-off-deserving Tracker, and a Belgian Shepherd with No Name that's as much the star of the show as Mr Wick himself, the film effectively becomes the Three Hitmen and Dog of the Apocalypse and is all the better for that. Stage set, the last 45 minutes are a hoot.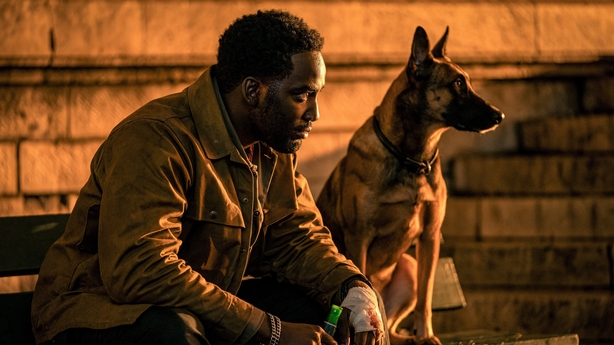 Although there was a 100-minute movie locked in the boot of a 1971 Plymouth Barracuda screaming to get out, the finale here proves to be every bit as iconic as the first outing from 2014. Try not to read/see too much about what's in store, suffice it to say that Paris is ready for its close-up in a way that the City of Light never was before. And when it comes to the best bit, the dog may have the last bark.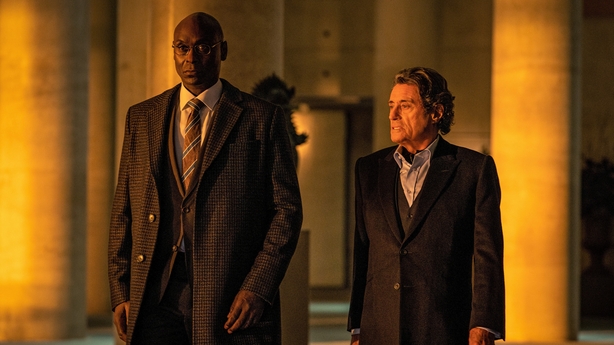 Whatever happens next, Reeves and co have their work cut out to top John Wick: Chapter 4. Should they move ahead with a sequel, they will do so without their friend and castmate, the late Lance Reddick, who died suddenly on 17 March. The Wire great was a bringer of joy as the franchise's unflappable concierge Charon. Chapter 4 is dedicated to his memory. The film is a fitting tribute, yours is to watch him in it.
We need your consent to load this YouTube contentWe use YouTube to manage extra content that can set cookies on your device and collect data about your activity. Please review their details and accept them to load the content.Manage Preferences