Carried off in grand style and seriousness, this is a worthy tribute to the great Chadwick Boseman and a MCU movie with heart and soul
It's worth remembering just how much of an impact the first Black Panther movie made four years ago. It now stands as the ninth highest grossing film of all time (stop and wonder at that), is the first superhero movie to be nominated for a Best Film at the Oscars (ditto) and turned its hugely charismatic lead Chadwick Boseman into a megawatt star.
That there would be a sequel - if not a whole standalone franchise in the bewildering MCU - was a no-brainer, even without the tragic death of Boseman from cancer at the age of 42 in 2020. His memory looms large over everything in this bracing if overlong sequel and not just in a fictional sense.
We need your consent to load this YouTube contentWe use YouTube to manage extra content that can set cookies on your device and collect data about your activity. Please review their details and accept them to load the content.Manage Preferences
Can his former co-stars and director Ryan Coogler fashion a compelling storyline around his memory while also pushing things forward for the future Black Panther continuum?
Black Panther: Wakanda Forever mostly succeeds.
We are back in the futuristic hermit kingdom of Wakanda, a place that always reminded me of Family Guy's vision of Ireland before the Irish invented whiskey. Here we have a proud, prosperous, and fantastically scientifically advanced African nation left alone to develop away from the rapacious European colonists who defiled the rest of the continent for hundreds of years.
Boseman's sad absence as T'Challa is explained within the opening moments as his sister Shuri (Letitia Wright) races to find a cure for her ailing brother as his life ebbs away only to be gravely informed by their mother Ramonda (Angela Bassett) that he has passed.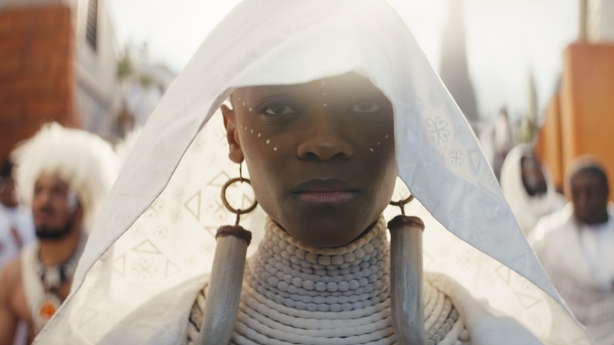 It ushers in the funereal atmosphere that pervades the rest of the movie, and this is a very talky Marvel flick with plenty of philosophical musings intercut with those action sequences. Naturally, the covetous nations of the west ("the colonisers", as fierce warrior Aneka regularly sneers) are alert to the possibilities of T'Challa's passing and begin to plot new ways to harvest Wakanda's prized resource - the mineral vibranium.
This brings into play War Dog Nakia (Lupita Nyong'o), who is now in self-imposed exiled in Haiti and CIA agent Everett Ross (Martin Freeman), who has become Wakanda's reluctant go-between with the pernicious west.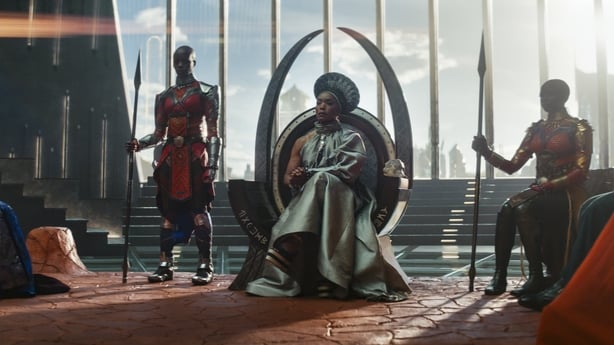 However, there is a new and even deadlier enemy hidden in the depths - the mysterious undersea city of Talokan and their immortal ruler Namor, a Marvel favourite with blue skin and Hermes-like winged feet (I was disappointed not to see Derek Zoolander appear in an extravagant head dress and whisper, "it's mer-man").
It is certainly a fantastic spectacle with director Coogler skilfully juggling Wakanda's opulent afro-futurism with the shimmering aquatic world of Talokan. The action is choreographed with style and attention to detail and the now customary climatic ding-dong is done in a bravado half-hour that sees a hulking dreadnought slice thought the waves, much jetpack sky-diving and a hand-to-hand battle royale on a desert island.
There are solid performances from Wright, who struggles to balance her oceanic sorrow at her brother's passing with her anger at the transgressors who are now threatening her homeland. Tenoch Huerta Mejía is enigmatic as Namor and Winton Duke as gung-ho tribesman M'Baku eats up the scenery and spits it back out in a great performance.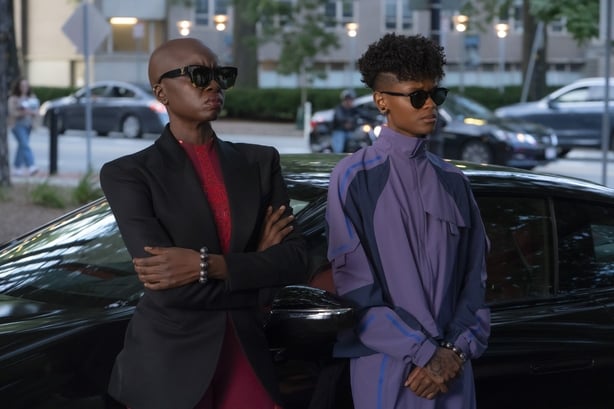 But it is Angela Bassett who towers above everyone as Queen Ramonda with her sorrow, anger and determination bringing a degree of gravitas and dignity to a spectacle which is long on shiny good looks but short on narrative substance.
It sets up those inevitable sequels with an understated elegance not normally associated with the standard Marvel schlock. Carried off in grand style and seriousness, this is a worthy tribute to the great Boseman and a MCU movie with heart and soul.
Alan Corr @CorrAlan2