Writer-director Julia Ducournau declared herself a force to be reckoned with back in 2017 when she unleashed her snarling debut Raw, one of the best horrors of recent years.
She's upped the ante again with Titane, a film that covers - in order - mechanophilia, mass murder, complicated grief, aging, and finding your tribe.
This wild ride into the heart of darkness features a superb central performance from newcomer Agathe Rousselle as Alexa, a car show dancer-turned-serial killer who goes on the run and finds the unlikeliest of hiding places. Let's just say the truism that life is a messy business gets quite the spray job here.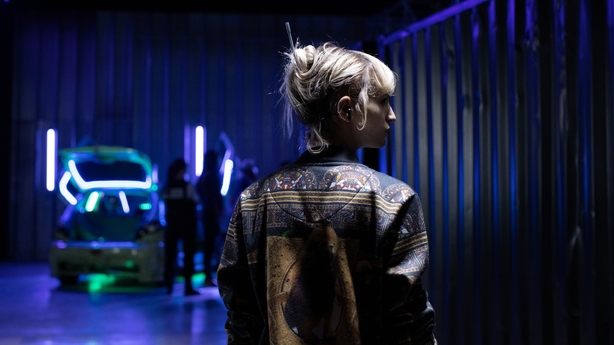 Following Ducournau's Palme d'Or win at Cannes (only the second female filmmaker to take the top gong after The Piano's Jane Campion), Titane was put forward as France's entry for Best International Film at the Academy Awards. Given its transgressive brio, it had its work cut out to make the 2022 shortlist, but if you end up watching this fever dream of a film, you may hear yourself say, "And the Oscar for Hold My Drink goes to..."
That said, for all of Titane's button and envelope-pushing, Ducournau also manages to make it surprisingly tender as she explores identity, the need to belong, and those who can tame the beast within via Rouselle's outré on-screen relationship with master-at-work co-star Vincent Lindon. The casting is as inspired as it was in Raw.
Narratively, Titane isn't as satisfying as its predecessor, but it's entirely possible to see the story's shortcomings while still being amazed by Ducournau's brass neck behind the lens. How she tops Titane is anyone's guess. In the meantime, you won't have another experience like this in a cinema this year. Once will be enough.
We need your consent to load this YouTube contentWe use YouTube to manage extra content that can set cookies on your device and collect data about your activity. Please review their details and accept them to load the content.Manage Preferences