This uncle-nephew road movie sees Joker Oscar winner Joaquin Phoenix meeting his match in child actor Woody Norman. Both of them, co-star Gaby Hoffmann, Irish cinematographer Robbie Ryan and writer-director Mike Mills all deserve to be in the Academy Awards running for this gentle-yet-deep film about family, forgiveness and the future.
Phoenix plays Johnny, a radio journalist who receives a phone call from his estranged sister Viv (Gaby Hoffman) while on assignment in Detroit. There is an emergency and Viv needs Johnny to come to Los Angeles to look after his nine-year-old nephew Jesse (Woody Norman) while she travels up the coast to Oakland to persuade the boy's mentally ill father Paul (Scoot McNairy) to seek treatment. Johnny is on the plane straight away.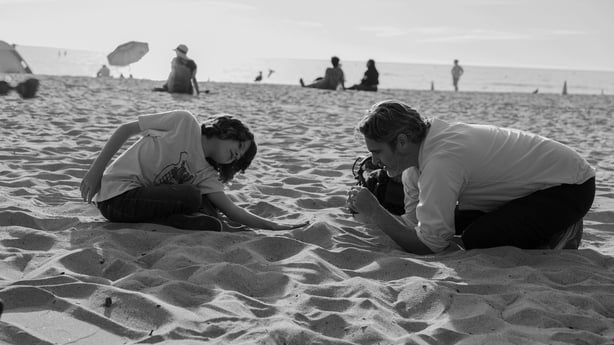 Unprepared for the responsibility, Jesse's acting out and the rest of the guardian-child dynamic, Johnny gets off to a bumpy start in his new role as he tries to juggle his work schedule with the rigours of day-to-day caregiver life. When he receives word that he must go back home to New York for the latest in a series of interviews he is conducting with children, Johnny asks Viv if Jesse can come with him. And so starts a trip that will change all their lives.
Mills' latest is one of those films that is devoid of big drama but manages to say a lot of important things about what it is to live and love - Johnny's young, real-life interviewees adding to the authenticity. If you enjoyed any/all of Mills' previous outings - 20th Century Women, Beginners, Thumbsucker - then C'mon C'mon is a must. If you're not familiar with his work, and are patient enough to sit back and watch a black-and-white story unfold in its own good time, then this is an ideal place to start. Chances are, your heart will be aglow afterwards.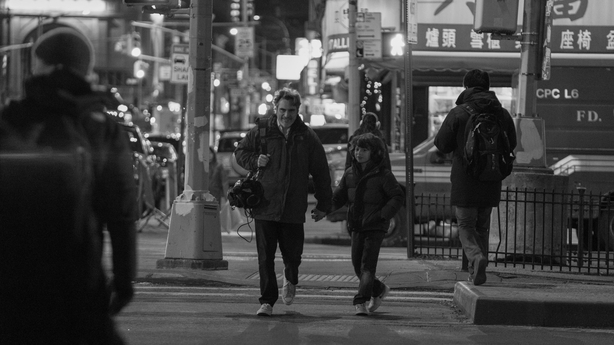 Phoenix and Norman have delivered one of the screen partnerships of the year - completely credible, saccharine-free and mining the magic in Mills' script about the little moments that we so often take for granted. There's great support, too, from Gaby Hoffmann as the true north in both Jesse and Johnny's lives. How fitting that as a child she was also part of another special film about the ties that bind - Uncle Buck.
Like the aforementioned Mr Russell, C'mon C'mon does wonders for your sense of gratitude and is perfectly timed for the season that's in it. Johnny contends that "we forget everything" but he's wrong - and it won't happen here. Wrap your arms around the memory, and all the other good ones that come to mind.
We need your consent to load this YouTube contentWe use YouTube to manage extra content that can set cookies on your device and collect data about your activity. Please review their details and accept them to load the content.Manage Preferences