Withnail & I's Uncle Monty lamented that it was the most shattering experience of a young man's life to wake up one morning and realise that he would never play the Dane. Among the many shattering experiences of a middle-aged man's life is the regular reminder that there's simply not enough brain power to understand certain films fully. September's lesson in home entertainment humility is Charlie Kaufman's I'm Thinking of Ending Things; a mad-as-a-ha'peny-watch exploration of identity, perception, time and, sure, whatever you're having yourself.
This meta Meet the Parents sees Jessie Buckley's 'Young Woman' getting the cold feet of the title - and the literal ones as she travels in bad weather to new boyfriend Jake's (Jesse Plemons, going through all the gears) family home for dinner. Given that Buckley's character is planning to give him the boot, there's a strange atmosphere between them from the off, and - to borrow ironically from that anthem to new love - we've only just begun...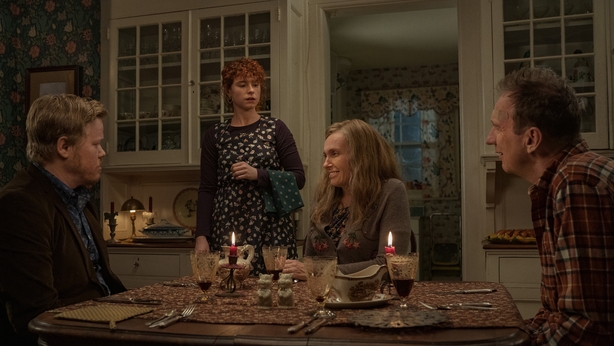 Once the seemingly-finished couple step over the threshold Kaufman really starts shaking this cinematic snow globe. Names and professions change. Characters age - and become younger. The viewer is continually wrongfooted by what's happening in front of them. It's surreal, and real world grim. The pace is glacial and yet it feels impossible to keep up with the story behind the plot.
Billed as a psychological horror, I'm Thinking of Ending Things is more of a dread movie - it won't do anything for anyone who's feeling fragile. Based on Iain Reid's acclaimed book, it's worth a go if you got a kick out of, say, Midsommar or Mother!, although it's very different to both. It's also a more disorientating watch than the Kaufman-penned Being John Malkovich, Adaptation and Eternal Sunshine of the Spotless Mind. There are plenty of movie, book and poetry references, along with painting, black humour, physics and more. Much more. At times the pull of the 'stop' button is magnetic; in other scenes Kaufman showcases his credentials as hypnotist extraordinaire.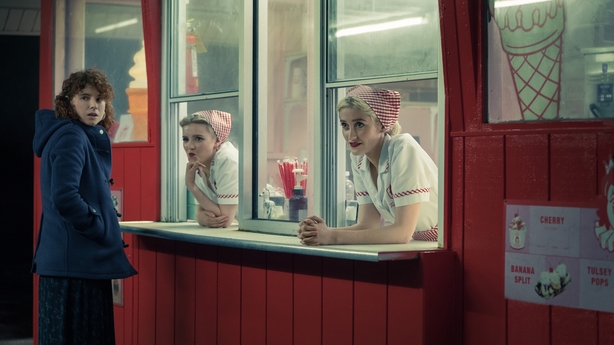 After delivering a superb performance, Jessie Buckley has, fittingly, also succeeded in summing up the film better than any review: "What we found in shooting was that any preconceptions you had before going into a scene were completely futile because it ends up unravelling you. You don't know where you're gonna go!"
Truly, an experience, Best watched with the lights off, in splendid isolation.
We need your consent to load this YouTube contentWe use YouTube to manage extra content that can set cookies on your device and collect data about your activity. Please review their details and accept them to load the content.Manage Preferences