What's the worst thing you can say about a horror film? That it's not scary enough or that it's too up itself?
Midsommar, Ari Aster's follow-up to his breakout debut Hereditary, makes quite the case for the latter. And yet, like its predecessor, there is plenty to admire.
After a devastating prologue (as powerful as anything else in the film - and that's saying something), Aster shouts "roll up!" to his carnival of the bizarre.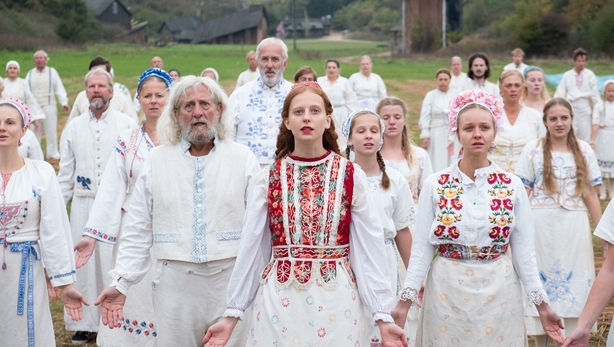 A group of American grad students, including an on-the-rocks couple (played by Florence Pugh and Jack Reynor), accompany their Swedish friend back to his commune home for a festival that only takes place once every 90 years. It's happening during Sweden's "hottest and brightest summer on record" - and you don't need to be Manhunter's Will Graham to figure out that the new arrivals will be feeling that heat and glare in ways they never would have expected.
Midsommar has arrived in a fog of mystery and hype, and even those long-schooled in those dark arts will agree that Aster's film justifies its burgeoning 'event movie' status and throws up its share of shocks.
What started out as the premise for some kind of Scandi-slasher film before Aster became involved has mutated into something very different, while sharing some similar DNA with Hereditary.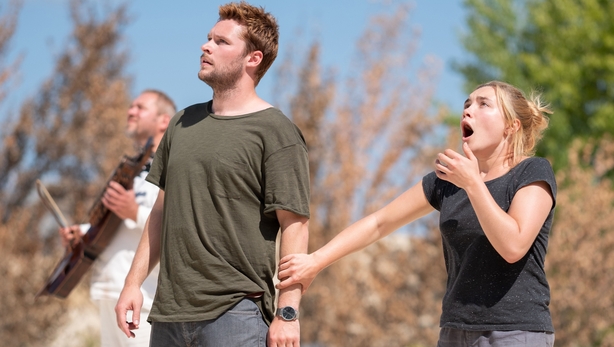 Once again loss, grief and wooden buildings are at the front of Aster's mind, with Midsommar's outré MO making Hereditary seem routine by comparison.
But whereas Hereditary moved too quickly from A to C and forgot about B, Midsommar is annoyingly overlong and smacks of self-indulgence on a regular basis. Although it owes quite the debt to The Wicker Man, Robin Hardy's 1973 film managed to get the job done (and how) in 87 minutes. Midsommar takes another hour.
The extra time proves just how much Aster needs to work on his storytelling, because there's often the sense that convincing drama and characters are the poor relations of visuals and aura. That the majority of the protagonists choose to stick around when the madness begins is too 'ah here' - even for horror. "Today was tough," admits one. "That was really shocking. I'm trying to keep an open mind." Grand so.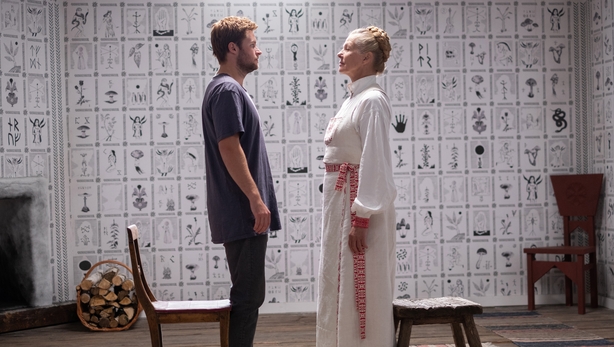 Such muddling of pagan ritual and risible continues right up to Aster's 2019-is-mine finale. There are moments of brilliance and others where only an expletive will do, with the appearance of a lottery-style draw drum - Losing Streak, if you will - symptomatic of the director's more-is-more mindset and his miscalculation of the eggs-to-pudding ratio.
Facing a difference of opinion on Midsommar may prove as challenging for fans and naysayers as anything onscreen. There can be no arguments that Florence Pugh is superb and that Jack Reynor has ensured we will never look at him in quite the same way again. Grim and bare [sic] it indeed. 
Worth seeing; not worth falling out over.
We need your consent to load this YouTube contentWe use YouTube to manage extra content that can set cookies on your device and collect data about your activity. Please review their details and accept them to load the content.Manage Preferences