One door closes and another opens...
Earlier this week it was reported that Charlize Theron was "heartbroken" at being replaced in the upcoming Mad Max: Fury Road prequel.
Well, it looks like she's landed in a brand new franchise with Netflix's latest - a Highlander meets Bourne action movie that leaves you wanting more. It would've made a great series; they could make a great sequel.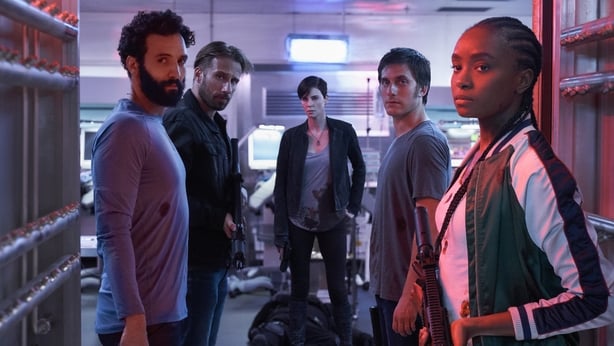 Based on the graphic novels by Greg Rucka and Leandro Fernandez (Rucka wrote the script), The Old Guard follows an immortal special ops team as they seek vengeance after being double-crossed on a rescue mission in South Sudan. They've been together since the 1800s; you don't fancy their target's chances.
Dud evil mastermind aside, the characters are strong; the emotional scenes are better than most Marvel/DC blockbusters, and the action should satisfy anyone who's been yearning to see Theron tearing through walls since her last physicality masterclass in 2017's Atomic Blonde.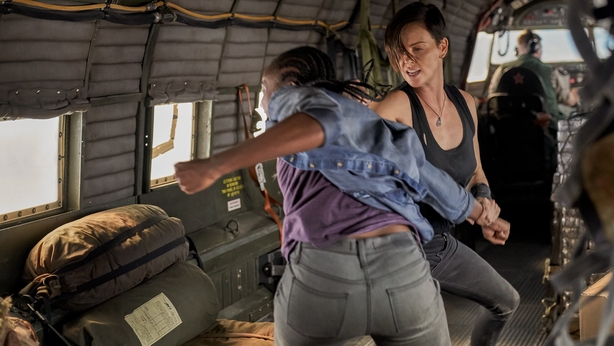 There are times when the exposition klaxon sounds and the pacing dips as director Gina Prince-Bythewood (Shots Fired, The Secret Life of Bees) tries to cram in backstory but, like its heroes, The Old Guard does a lot of good along the way.
They also have great taste in denim.
We need your consent to load this YouTube contentWe use YouTube to manage extra content that can set cookies on your device and collect data about your activity. Please review their details and accept them to load the content.Manage Preferences