It wants to be a raunchy, slapstick satire about female empowerment and entrepreneurship, with a shiny message about the bonds of adult friendship, but Like a Boss is an overworked mess.
Mia and Mel (Tiffany Haddish and Rose Byrne) are inseparable BFFs 'living their best life' as CEOs of a small, self-made beauty company in Atlanta. As their financial troubles surface (they are nearly $500,000 in debt), a too-good-to-be-true buyout arises in the form of cartoonish villain Claire Luna (Salma Hayek), putting their friendship to the test.
Writing partners Sam Pitman and Adam Cole-Kelly's promising screenplay demotes itself into vacuous territory early on, leaving director Miguel Arteta's (The Good Girl, Youth in Revolt) setup with no choice but to become another chaotic affair of Hollywood déjà vu.
The lowbrow comedy is packed with eye-rolling gags, predictable routes and worn-out stereotypes. Cue silly shenanigans involving a ghost pepper at a cooking demonstration, a vagina-shaped cake at a baby shower, references to the male appendage, and a public nemesis showdown that leaves someone dangling from a promotional banner.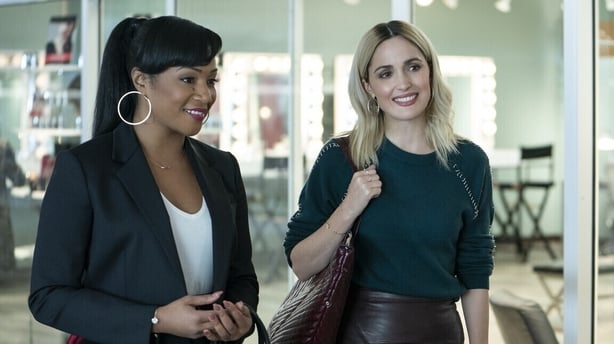 The leading ladies are done a great disservice. Haddish brings endless energy to her role as the free-spirited, breezy character, with Byrne her usual charming self in an underdeveloped role as the responsible business partner. The majority of the banter between the likeable duo feels entirely scripted, with little to no natural flow on display.
Viewers will muster up a smile at Hayek's eye-popping outfits - including her must-have accessory of a golf club - that she occasionally uses to assert her ferocious mogul authority with a glass-smashing tantrum. Watching her say "fierst" instead of "fierce" several times throughout the 83-minute running time will test your patience.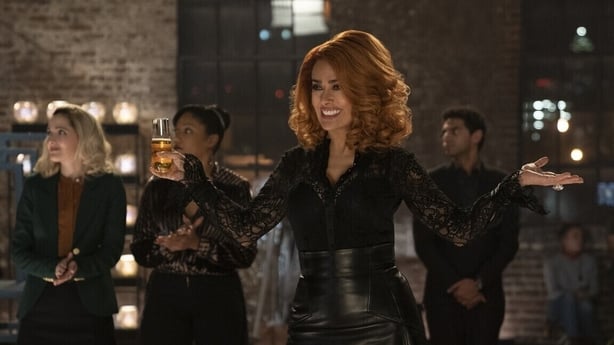 Billy Porter brings the only worthwhile laugh in the movie as the flamboyant makeup mixologist, while Jennifer Coolidge churns out the same amiable character she's been banging out since American Pie.
Like a Boss has all of the trappings for success but what is delivered to audiences is nothing but a collection of knock-off goods.
We need your consent to load this YouTube contentWe use YouTube to manage extra content that can set cookies on your device and collect data about your activity. Please review their details and accept them to load the content.Manage Preferences