Just Mercy's formulaic narrative imprisons itself in the first act, distracting from the powerful real-life story and sobering account of a wrongly incarcerated death row inmate.
Co-written and directed by Destin Daniel Cretton (Short Term 12, The Glass Castle), alongside Andrew Lanham, the poignant offering is adapted from social justice activist Bryan Stevenson's (played here by Michael B. Jordan) novel about the fractured prison system in the state of Alabama, and the judicial abuses that have ensnared many people, particularly minorities, of their rights.
In 1987, Walter McMillian (Jamie Foxx) was wrongly arrested and prematurely placed on death row for the murder of a white teenage girl. The more Stevenson probed the case, the more the evidence and testimonies highlight the frightful racial bias that exists in the corrupt judicial system.
Lanham and Cretton's safe and egregiously scrupulous screenplay ensures each scene unfolds like clockwork, but the remarkable source material, which doubles as a tragic biopic and thought-provoking debate, is too often restricted by its over-reliance on the viewers' burning outrage.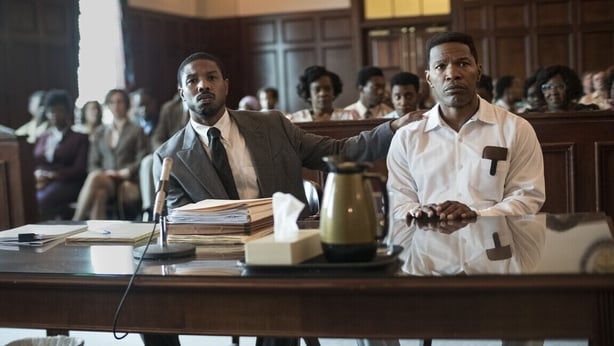 Several suspenseful sequences are exceedingly painful to watch, including one of Stevenson being degraded during an alleged weapons search and a prolonged prison execution scene which packs the film's most impactful moral message about capital punishment. 
Stevenson is an extraordinary figure with unwavering strength -  his colleagues at his nonprofit Equal Justice Initiative have won relief or release for more than 140 death row prisoners -  but we never gain a deep sense of his character or the driving force behind his trailblazing career.
Jamie Foxx is beyond compelling as a condemned man, bolstered only by the support of his fellow convicts (including O'Shea Jackson Jr and Rob Morgan). Foxx's subtle facial expressions speak volumes during moments of quiet tension.
Jordan shares a decent rapport with his co-star but during the heated courtroom scenes, he sounds more like an actor regurgitating memorised lines, than a credible public interest lawyer.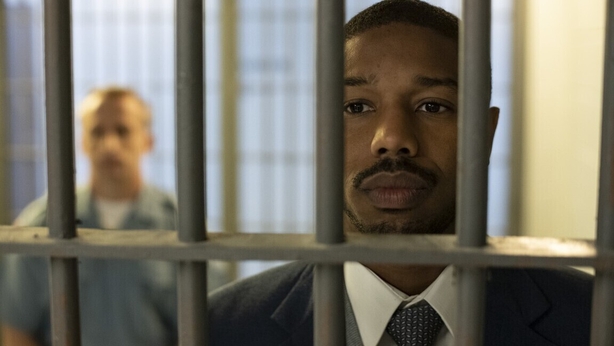 When it comes to supporting roles, Cretton's regular collaborator Brie Larson is underdeveloped as Stevenson's paralegal Eva, while the consistently underrated Rob Morgan does harrowing work, delivering a wonderfully nuanced performance as a inmate and former Vietnam War vet crippled by the nightmare that awaits him.
As the credits roll, a heart-rending note reads, "For every nine people who have been executed in the U.S., one person on death row has been exonerated and released, a shocking rate of error."
Just Mercy won't enlighten viewers with groundbreaking insights, but its an inspiring reminder of a deeply flawed and socially unbalanced legal system, while teaching us a powerful lesson about the value of life.
We need your consent to load this YouTube contentWe use YouTube to manage extra content that can set cookies on your device and collect data about your activity. Please review their details and accept them to load the content.Manage Preferences