PJ Harvey teamed up Irish photojournalist Seamus Murphy to document the inspirations behind her most recent album
Half travelogue, half album diary, this new documentary film by Irish photojournalist Seamus Murphy documents how PJ Harvey, one of the most intriguing rock artists of the past three decades, researched and recorded her most recent album The Hope Six Demolition Project.
We need your consent to load this YouTube contentWe use YouTube to manage extra content that can set cookies on your device and collect data about your activity. Please review their details and accept them to load the content.Manage Preferences
Murphy, who has won numerous awards for his war photography and who shot short films for each of the 12 tracks on Harvey's 2011 album Let England Shake, followed the singer as she traveled to Kosovo, Kabul and Washington DC as she sought fresh inspiration.
It's is all atmospheric and impressionistic observations from Harvey, the sights and sounds of the locations leading a dreamlike quality as she searches for joy and transcendence amid the destruction and upheaval. 
Harvey then unfurled her thoughts during the recording of The Hope Six Demolition Project, which took place in a specially designed studio encased in one-way glass in London's Somerset house where the public could look on as the singer and her band pieced the songs together,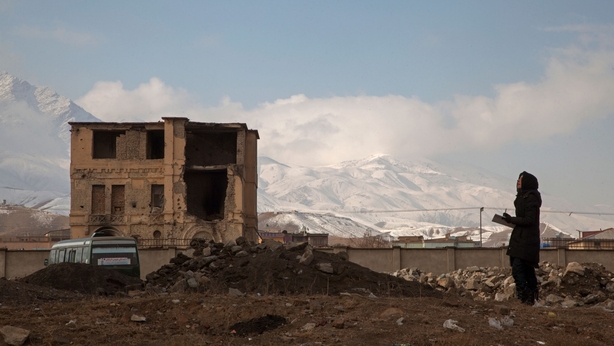 Murphy's camera is largely unobtrusive as he follows Harvey around the chaotic streets of Kabul and Kosovo, while in Washington DC, she encounters numerous characters on the poverty-stricken streets of the city's Anacostia district, including a charismatic young community leader called Pawnie who has a dog called Money. The racially segregated US capital is "ground control" for a massive white US army surveillance blimp that looms large in Afghanistan.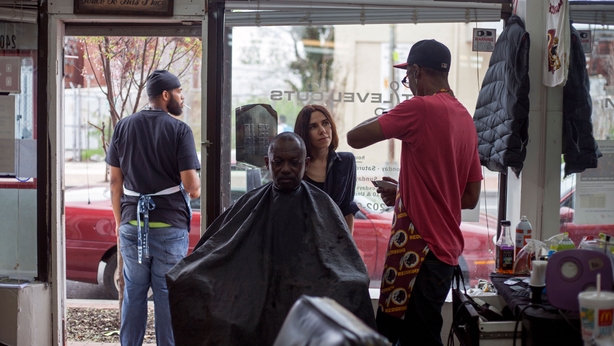 There is a slight whiff of war tourism here and Harvey seems to be well aware of it. Picking through the detritus of an abandoned house in Afghanistan, she remarks: "These were country people and I'm stepping on their things in my expensive leather sandals."
It is somewhat of a state of the world address filtered through Harvey's abstract music and she keeps her distance and, indeed, a certain mystique throughout. 
Alan Corr @CorrAlan2