Disquieting to watch, and based on real events, By the Grace of God (Grâce à Dieu) recreates the explosive fallout in France in 2015 and 2016 when abusers banded together to confront a French priest and question church silence about his crimes.
The relentless catalogue of abuse at the hands of Fr Bernard Preynat recalled by these now middle-aged men is not an easy watch. They were young boy scouts in the 1980s and early 90s when the notorious priest in the French Diocese of Lyon abused them in various ways.The Anglophone world has had its share of fictional films and documentaries on the subject of clerical sex abuse and long may they continue, disquieting as they may be. A French film on the subject is something new, to this reviewer at least.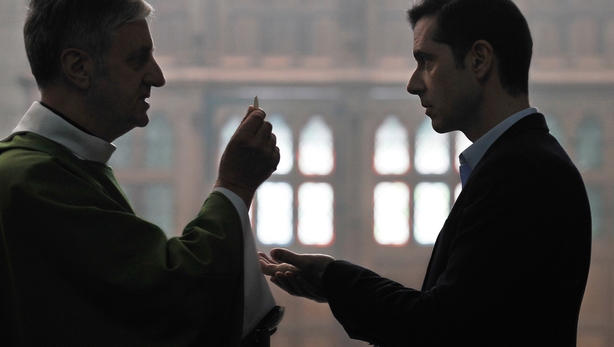 Why such films, you may feebly enquire, when you might well feel we have seen and heard enough? As long as there is the merest sliver of the possibility of clerical authorities sleepwalking past well-founded accusations, or maintaining sheepish defensiveness, such films as By the Grace of God, challenging though they may be, will still have to be made.
In By the Grace of God, Alexander Guérin (Melvil Poupaud) is a Paris-based Catholic father of four, who has made fruitless attempts to defrock Fr Preynat, who abused him when he was a boy scout in the parish of Saint-Luc in Lyon.
There is no move towards a canonical trial, while the endlessly-cited statute of limitations is making Guérin's quest for justice problematic. Meanwhile, he seeks out other abuse victims and tries to get them to testify, with mixed results. Finally, he files a legal complaint, the Lyon police duly investigate and are led to another victim, Francois Debord (Denis Ménochet)
After initial reluctance to get involved, Debord, an avowed atheist with no particular axe to grind against Catholicism as such, decides to follow the urging of his parents who have kept letters from the time their son was abused. Without consulting François, they have handed over the relevant documentation to the police, but he subsequently complies with police questioning.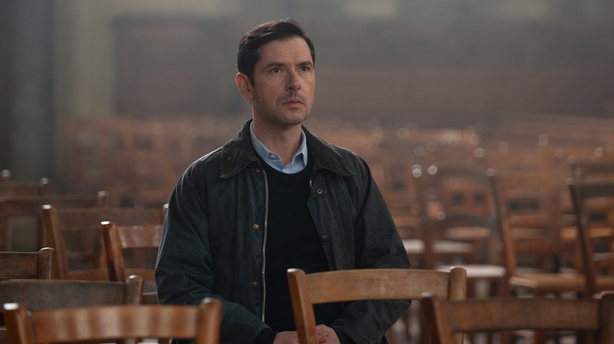 Very quickly, Debord becomes an active campaigner for victims. These middle-aged men whom he gathers together - in an organisation whose French title translates as Lift the Burden - were once innocent young boys whose parents trusted the charismatic, persuasive Bernard Preynat. They allowed their boys to go on scouting trips under the custody of the manipulative cleric. A trip to Ireland, where one of the men was abused, comes up tangentially in the story, involving the deeply scarred Emmanuel (Swann Arlaud) another victim of abuse at the hands of Fr Preynat.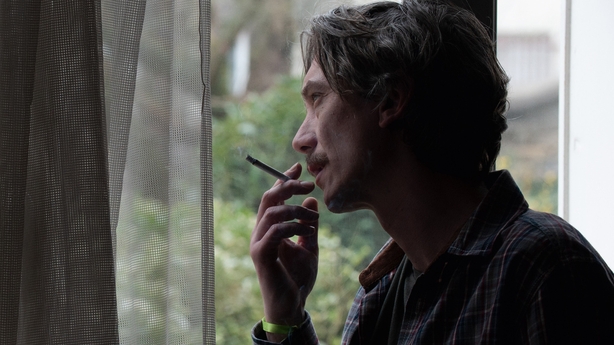 In other situations, the priest, led his willing victims into his photo lab or molested them while at Cathechism. Some of these boys were in awe of him, indeed, one saw him as a father figure, following his parents' divorce. The one defence that is acknowledged in passing in the film is that he never denied his crimes. He also claimed that he was abused himself at the age of seven.
We need your consent to load this YouTube contentWe use YouTube to manage extra content that can set cookies on your device and collect data about your activity. Please review their details and accept them to load the content.Manage Preferences
By the Grace of God has a certain Gallic air of saying things out straight, an air of purposefulness and determination. But then again, Spotlight, a film roundly similar in style and approach, which investigated the Boston diocese concerning a similar cover-up was also brisk and purposeful.
So it is pacy and functional, but there is too at times a mildly disconcerting bloodless air to the French drama, which does not linger long in individual scenes, nor does veteran director Ozon attempt to wring dry the towel of pathos.
Nevertheless, the die is cast, we are fully aware that irremediable harm was done to victims, while anger and resentment fractured families and caused serious misunderstanding between couples. Mothers and fathers, and, even church secretaries, endured feelings of profound guilt, blaming themselves for their silence.
Such silence was maintained for a variety of reasons, from plain moral cowardice to a desire to protect children from the hothouse of publicity or of becoming known as a paedophile's victim. 
Although it is outside the film's time-line, in July of this year, 73-year old Fr Preynat was found guilty of the sexual abuse of minors, not just in the 1980s and 1990s, but as far back as the 1970s. Following the judgment, he was defrocked by an ecclesiastical court.
Earlier in March, Cardinal Philippe Barbarin of Lyon, was given a six-month suspended sentence at a civil trial after he was found guilty of covering up abuses committed by Fr. Bernard Preynat. The date for a trial conducted by civilian authorities is yet to be set. Sobering viewing. 
Paddy Kehoe