The red carpet in Sequel Heaven can stay in the lock-up - The Godfather Part II, The Empire Strikes Back, Aliens and Paddington 2 will have to wait a bit longer to welcome some new company.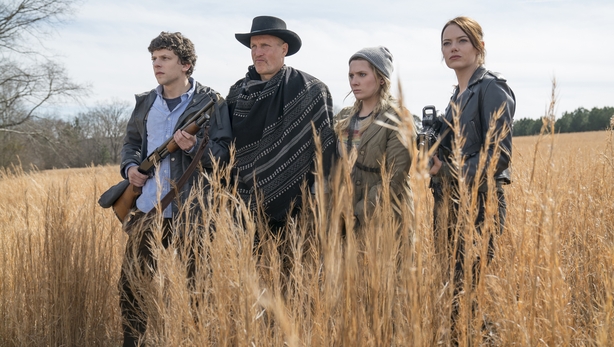 Ten years on from Zombieland - the film that got the casting, comedy and carnage so right - director Reuben Fleischer and his magnificently unlikely gang of Emma Stone, Woody Harrelson, Jesse Eisenberg and Abigail Breslin have reunited for this fun-but-bitty follow-up. They still have the killer chemistry; they don't have the killer script. Given the wait by them and us, and a scrapped TV series plan in the interim, Double Tap needed to be as good, or better, than its predecessor. Add that to "The Rules".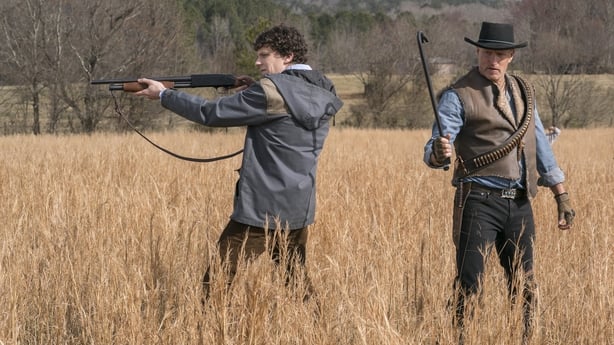 Picking up where the "mad cow becomes mad person becomes mad zombie" mayhem left off a decade ago, the story sees Tallahassee (Harrelson), Columbus (Eisenberg), Wichita (Stone) and Little Rock (Breslin) dealing with the daily push-pull of being a surrogate family, and the rapid evolution of their undead nemeses. It's hard to say which causes more sleepless nights for the quartet - now calling the White House home in one of the better gags.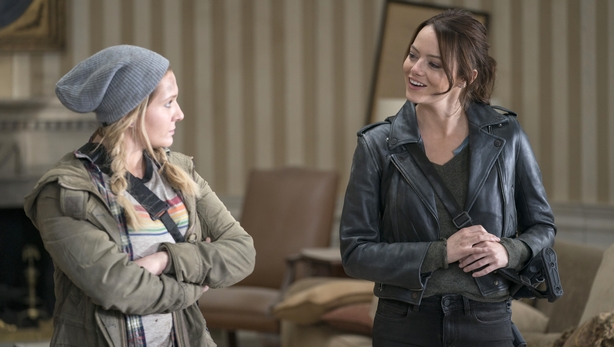 Harrelson and Eisenberg's banter and bickering remains a joy, but there was more fun to be had from the double act of Stone and Breslin - especially with new arrival Zoe Deutch in the mix as spin-off deserving scatterbrain Madison. At under 100 minutes things move fast, while never quite managing to shake off a decidedly 90s straight-to-video feel. If you're on that nostalgia trip, don't leave before the deadpan (cough) treat during the end credits.
We need your consent to load this YouTube contentWe use YouTube to manage extra content that can set cookies on your device and collect data about your activity. Please review their details and accept them to load the content.Manage Preferences