Vince Gilligan returns to the scene of the crime in this gripping but unneeded Breaking Bad follow-up
If any TV drama-turned-phenomenon ended with a grimly satisfying sense of closure and a truly spectacular denouement it was Breaking Bad. Not for creator and show-runner Vince Gilligan the abrupt cut to a black screen or an infuriating sense of wasted and Lost time.
Breaking Bad ended in 2013 with all dangling threads sewn up into a neat scar tissue of revenge, bloodletting and mayhem, nicely and grisly tied up with Walt's righteous mass murder of a gang of neo Nazis and, in the closing seconds, Jesse screaming - half with elation and half with madness - as he rocketed away from the scene of his enslavement in a sleek black El Camino muscle car.
But here we are back in the blasted terrain and nocturnal tension of the New Mexican criminal underworld and who can blame Gilligan for returning to the scene of the crime - lots of crimes - after the relative calm of Better Call Saul? Like the blue ice Walt and Jesse manufactured, BB was always the most addictive of binge watches.
The two-hour El Camino: A Breaking Bad Movie is very good and while it doesn't besmirch the reputation of the original series, it does leave a lingering sense of disappointment that they even bothered. From Meth Men to Meh Men.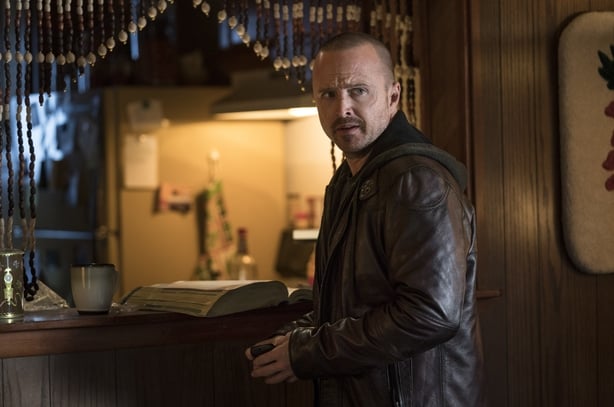 Suffice to say this is What Jesse Did Next. Breaking Bad's moral compass heads north. Or is it south or maybe west?
Picking up moments after we left him, we find a scarred, physically and emotionally, Jesse as he dodges the cops. He careens around Albuquerque encountering new foes, putting out fires and starting a few of his own. As usual he "wants his half" and his freedom - and both are utterly dependent on each other in this race against time. The tension and desperation are palpable and Aaron Paul is never anything other than superb in the title role.
Gilligan was always the master of the intriguing flashback and flash-forward and so El Camino has the luxury of revisiting characters from the series and looking at them from a different angle and dredging up new scenes from the recent past. It is all done with the director's laser sharp visual flair and fascination with the minutiae of the close-up shot.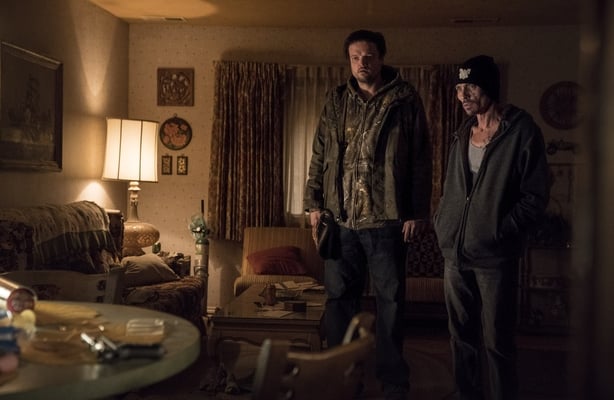 So there is a quietly brilliant swansong from Robert Forster, the vacuum salesman and "Disappearer", and if the now paunchy Jesse Plemons throws the continuity and chronological accuracy of the movie all outta whack, he plays Todd, the simpleton sociopath, with the same creepy blankness. In a classic Gilligan grace note, neurotic businesswoman Lydia Rodarte-Quayle even gets a surreal visual reference.
Unlike the recent Downton Abbey film, which was really just two episodes of bejeweled privilege jammed into one, El Camino does work as a standalone movie. It doesn't make allowances for viewers unfamiliar with the "show not tell" intricacies and subtleties of the original series. Exposition is not in the Gilligan playbook.
It slumps in the second act but a dramatic and wholly unexpected twist from the past leads to a closing act which nails Breaking Bad's roots in the Western genre, leading to another satisfactory ending that serves as a neat and very moving visual bookend to Jesse's story.
El Camino is very good but maybe it's time for Gilligan to wean himself off the good stuff.
Alan Corr @CorrrAlan2