The Hustlers trailer does the film little justice.
It amps up the raucous fun this crime caper from writer-director Lorene Scafaria offers but doesn't hint at the emotional heft that elevates this movie from good to great.
Based on a 2015 New York magazine long-read article by journalist Jessica Pressler, played here with aplomb by Julia Stiles, Hustlers follows a group of strippers who turn to ethically dubious tactics to swindle money out of their targets when the recession hits.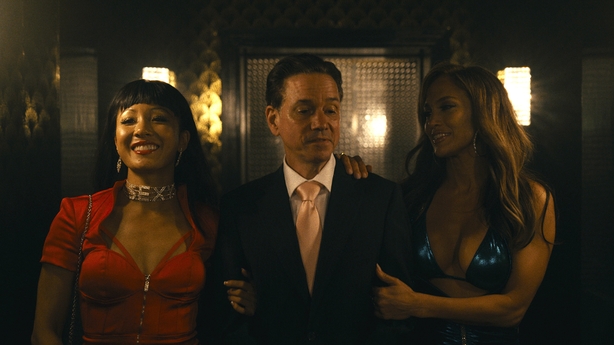 Inexperienced stripper Destiny (Constance Wu) introduces us to their world. She is struggling to make ends meet and support her elderly grandmother at home.
The exhausting, long nights she works at a Manhattan strip club, in which she deals with hideously degrading comments from the sleazy Wall Street clientele; yield little in the form of compensation after she has paid out the men working above her.
Her world (and ours, to be fair) is turned upside down when she meets the utterly captivating Ramona (Jennifer Lopez), one of the club's most popular dancers. Destiny is literally taken under Ramona's wing, which is deftly decked out in a fabulous fur. The two make an unstoppable team.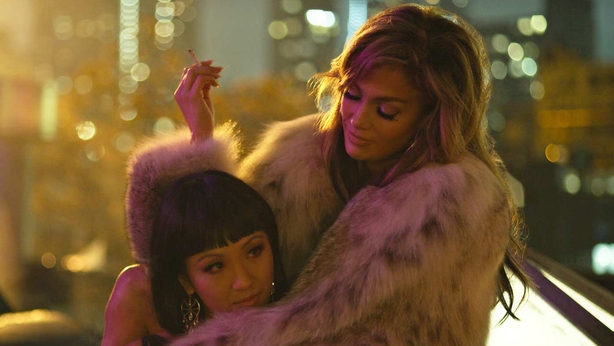 The early noughties were a good time for these women and witnessing the camaraderie between the dancers behind the scenes is a rare joy. The good times couldn't last. As they scramble to deal with the fallout of the 2008 recession, Ramona has come up with a dubious yet effective plan – knock the men out with a potent mix of drugs and max out their credit cards while they're unconscious.
It's a lucrative racket, and one business-savvy Destiny approaches with lazer-sharp focus, but when Ramona starts to cut corners, their house of cards begins to tumble.
Hustlers is a giddy, gaudy, intoxicating watch filled with vicarious thrills and a slick pace and exposition that hooks you in from the get-go. What surprises are the depths it explores. The shifting power dynamics between money and sexuality, the complexity of relationships between women and the pressures of being economically independent and trying to raise a child as a single mother are all teased out.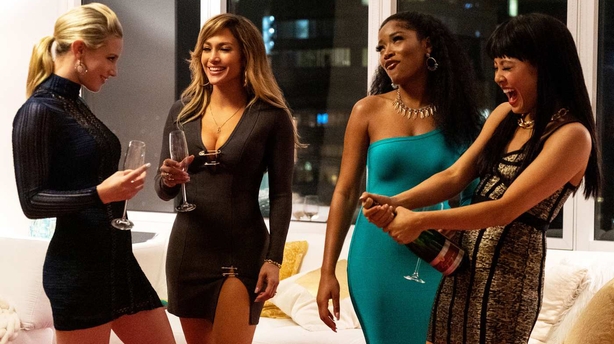 This is a film that luxuriates in its excesses and yet never loses sight of the women at the centre.
Crazy Rich Asians star Constance Wu brings heart and charm as Destiny and there are excellent supporting turns from Keke Palmer and Lili Reinhart, as well as barnstorming cameos from Cardi B and Lizzo.
But make no bones about it – this is J-Lo's movie.
Her mesmeric presence jumps from the screen in every scene she is in. Whether or not awards season success beckons after this magnetic performance - and I think it should - her iconic status is well and truly cemented with this role.
We need your consent to load this YouTube contentWe use YouTube to manage extra content that can set cookies on your device and collect data about your activity. Please review their details and accept them to load the content.Manage Preferences