The surprise package of 2018 turns out to be worth the wait to unwrap it in Irish cinemas. Coming to the rom-com rescue not a moment too soon, Crazy Rich Asians is scientific in its date night desirability but in between its great one-liners, locations, outfits and food, Jon M Chu's film has plenty to say about race and class with the kind of shade throwing that's worthy of an eclipse.
We need your consent to load this rte-player contentWe use rte-player to manage extra content that can set cookies on your device and collect data about your activity. Please review their details and accept them to load the content.Manage Preferences
The meet-the-parent story sees Chinese-American Rachel Chu (Constance Wu) travel with boyfriend Nick Young (Henry Golding) to Singapore for his best friend's wedding. Rachel considers her credentials impeccable - as she says herself, she's "an economics professor with lactose intolerance" - but her Western ways put her on a collision course with the old ways and older money of Nick's family, as matriarch Eleanor (Michelle Yeoh) runs the rule over her potentially future-daughter-in-law - and doesn't like what she sees one bit.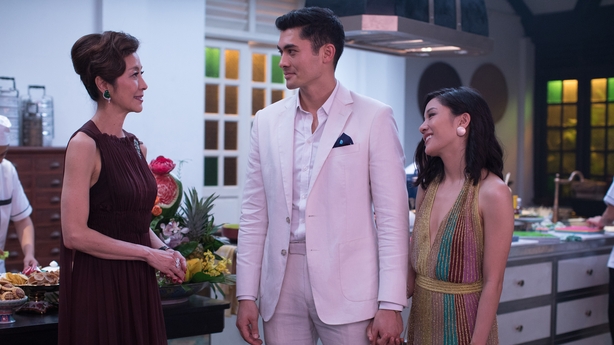 As ah-here moments go, it's staggering to discover that this is the first Hollywood movie with an all-Asian cast in a modern setting since 1993's Joy Luck Club. A quarter century! Well, Crazy Rich Asians takes a diamond-encrusted hammer to that part of the white ceiling, reminding everyone that a mainstream movie can glitter without any 'big' stars. We'll leave its cultural significance to smarter people, suffice to say that there are plenty of attempts to stylishly settle old scores in 120 minutes.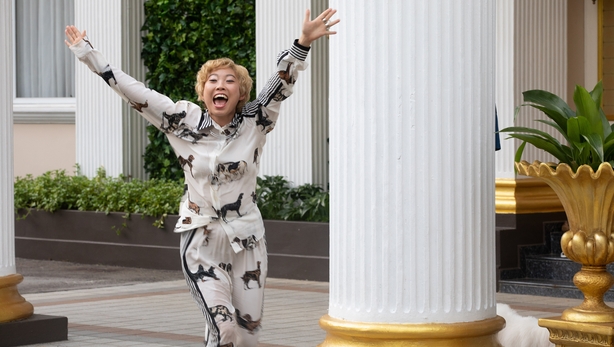 Director Jon M Chu's decision to ditch his jobbing director status from the likes of Now You See Me 2, GI Joe: Retaliation and the Step Up movies for something more personal ranks as one of the great career moves. Crazy Rich Asians sashays across the screen with the cutest couple in quite some time, scene-stealing supremacy from rapper-turned-actor Awkwafina and so many interesting supporting characters to suggest a dynasty in the making. The chances of it being shown on long haul flights appear remote because there'd be too much banging on cockpit doors asking for the course to be changed for Singapore. Unless, of course, you're actually going to Singapore, in which case we're jealous.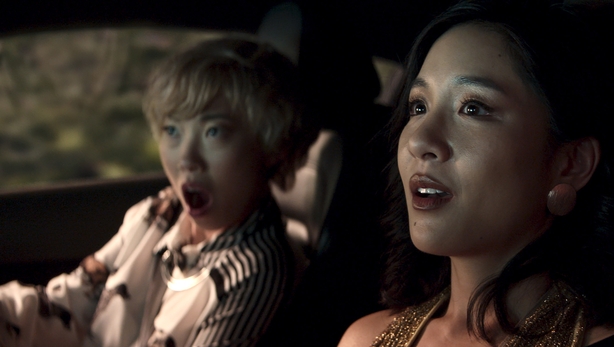 The finale will be a topic of conversation - given what's gone before - but make sure to stick around for the closing credits as the smile will last that little bit longer. 
We need your consent to load this YouTube contentWe use YouTube to manage extra content that can set cookies on your device and collect data about your activity. Please review their details and accept them to load the content.Manage Preferences