Director Annabel Jankel should have taken the kitchen sink out of Tell it to the Bees, because all the pots and pans have been truly thrown at it. What might have been, in more capable hands, an indie gem is instead a melodramatic TV movie.
Melodrama is a much-maligned thing nowadays, yet there are many movies whose success depends on the genre. One of the first talkies, The Blue Angel, Marlene Dietrich's breakthrough film, released in the early 1930s, is a melodrama. So is Fatal Attraction, melodrama alive and kicking sixty years later. The Spanish director Pedro Almodóvar thrives on what might be post-modern melodrama, tongue in cheek, but you cannot be sure either. Never Look Away, the recent Florian Henckel von Donnersmarck-directed German film is a melodrama, that's for sure. In literature, melodrama is a respectable genre – where would the novel Wuthering Heights and its ensuing film adaptations be, after all, without melodrama?
So that's not the problem in itself, it's how melodrama is used that seems to cause the difficulties. Yet we are still no nearer answering why a coincidence too far makes us turn our noses in disdain, and dub something 'melodramatic' when we mean it pejoratively. Do we think we are too sophisticated now, too wised up for melodrama? That doesn't quite wash either.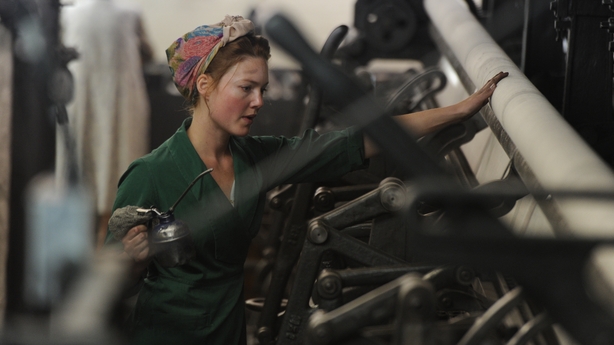 All this, anyway, by way of preamble to a film which, with a different approach, could have been an Indie gem, but, which is in fact an over-egged melodrama. The setting is a dour Scottish town in the 1950s, where everybody watches everybody else. Lydia (Holliday Grainge) a blow-in from the Manchester area, had her son Charlie (Gregor Selkirk) before she married his father, a local man named Robert Weekes (Emun Elliott).
Robert, who saw service in the Second World War, has not been the same since that conflict. He has a casual attitude to his parental responsibilities and has taken up with a different woman. He returns erratically, although he is very much a presence for the climactic scenes which bring the film to its conclusion as the kitchen sink explodes with all the pots and pans flying.
So Lydia is seen as a wild one because she had Charlie out of wedlock. Her sour-faced sister-in-law despises her and Charlie is bullied by other school-kids because of what the parents say about his mother at home.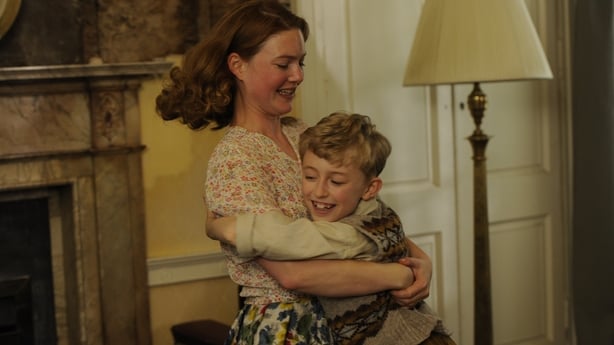 Meanwhile, Lydia has difficulty paying the rent as she only works part-time at a local lace-making enterprise. Eventually, she is evicted, but by what looks like a happy coincidence – that's a moot point - she and Charlie are invited to move in with the local doctor, Jean Markham (Anna Paquin). She has returned to the town, following the death of her father, whose practice she inherits.
However, all is not well, Dr Markham left under a cloud of scandal and now the scandal is revived again as her relationship with Lydia deepens. To reveal any more is to spoil, but, to load further melodrama, there is a second pregnancy out of wedlock, involving another character, involving a gruesome home abortion.
We need your consent to load this YouTube contentWe use YouTube to manage extra content that can set cookies on your device and collect data about your activity. Please review their details and accept them to load the content.Manage Preferences
Enough to say that the thing galvanises towards small town-style confrontation, or mushrooms into a cloud of, yes, melodrama. There is a rather unconvincing trope involving the bees of the title, kept by Dr Markham, with which young Charlie gets besotted. The bees go berserk in the end, and ultimately the film is a kind of gay Mills and Boon effort, based on a novel by one Fiona Shaw (not, we assume, the actress of that name.)
Trivia note: a statue is suddenly employed as weapon in a fight between two of the characters which looks amazingly like an Oscar statuette. Don't think we will see the real one though. SeeTell it to the Bees at the IFI.