Ma doesn't reinvent the wheel when it comes to teen slasher flicks but it derives a decent amount of mileage out of its revenge-horror premise.
Director Tate Taylor's (The Help,The Girl on the Train) venture to the dark side harkens back to psychological thrillers from the late 70s to early 90s - think Carrie and Misery - and on some levels it succeeds.
Octavia Spencer plays a veterinary assistant in a sleepy Ohio town who is left traumatised from high school bullies. In an attempt to capture some of her stolen youth, she forms a bizarre relationship with a gang of fresh-faced teens, luring them in with booze and a dingy basement hangout.
Scotty Landes' screenplay sets an atmosphere of creepiness that teeters between weirdly mesmerising and inexplicably nonsensical. The script successfully envelops viewers in the unsettling experience by punctuating bursts of pitch-black humour alongside Blumhouse's delirious scarefest.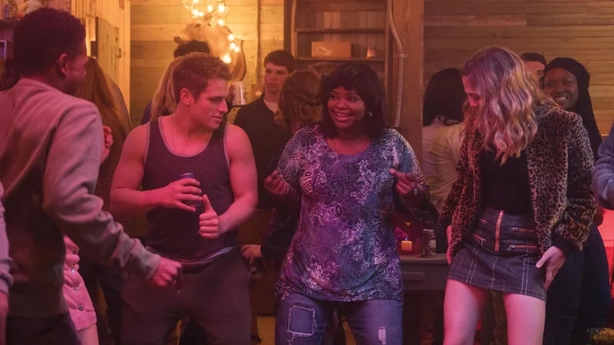 Some of the plot twists and contortions create a festival of loose ends, like a timorous girl in a wheelchair who enters the movie in the third act, or several deaths that go unnoticed in the small town.
The amalgamation of satire, box-checking and fright tactics means we don't actually get a sense of who any of the supporting characters are, and they aren't interesting enough for us to be scared for them.
It's the pervasive feeling of dread and the foreboding presence of Oscar-winner Spencer as she vicariously relives her experiences as a teen through these naïve kids that carries the film when it slips into familiar contrivances.
Gregory Tripi's score aids the surprisingly effective creeper with some wicked moments as pounding beats from Funkytown and Safety Dance are boomed out.
This neat little thriller has its miscues, but if you can see past its flaws, it's bloody good fun.
Laura Delaney