Out of Innocence is based on the Kerry Babies case of 1984, and makes sure to say at the opening that it is not a documentary, but the film does serve to unpack that tragic story and show audiences the injustice, the harmful way people were treated and the prejudice at play.
In the film, we meet Sarah Flynn (Flaherty), a young single mother who is secretly pregnant with her second child. On one harrowing night, Sarah goes into labour on her family farm and loses her baby.
Meanwhile, miles away, the body of another baby is discovered on a beach.
When a local garda finds out about Sarah's miscarriage, she and her family are hauled in for intense interrogation and she is arrested in connection with the murder of the baby that was found on the beach. A murder she did not commit.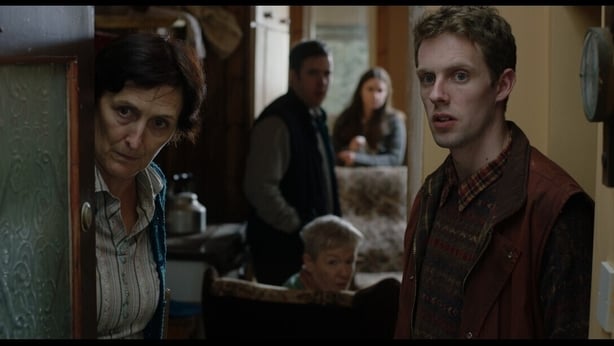 As Sarah's story unfolds, the local priest turns against her religious family, the Gardaí disparage her, she and her family are put under increasing strain and emotional turmoil, and the women of Ireland get behind her.
There is a lot of emotion at play here. You will feel disgust, anger, sadness and empathy.
The film was made in 2016 and it is set a year after the Eighth Amendment was signed into our constitution. With the film released just a year after the Eighth Amendment was repealed, there is a sense that Ireland has come so far, but not yet far enough.
In terms of importance, the film ranks highly. This is a story that should be known, told and discussed.
The execution however, doesn't hit the same mark and it feels quite drawn out. Its heavy subject matter and a defter edit could've made all the difference.