As the gold rush to make more and more biopics about legends from the worlds of arts and entertainment continues, Ralph Fiennes has found one of the richest seams of all.
For his third film as actor-director - following on from his contemporary take on Shakespeare's Coriolanus and playing Charles Dickens in love and work drama The Invisible Woman - Fiennes has chosen to focus on Russian ballet superstar Rudolf Nureyev. In Ukrainian dancer Oleg Ivenko he has found the perfect leading man.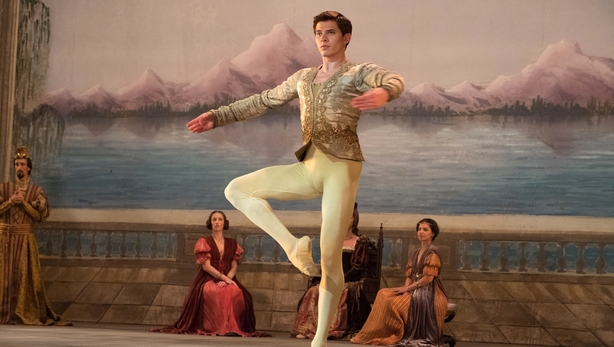 Set in 1961 on the eve of Nureyev's defection to the West, The White Crow introduces us to A Siberian in Paris, where the on-tour Nureyev is desperate to shake-off his Soviet minders and live the city to the full. He is both prized asset and huge liability, always determined to use his outsider status to give him the upper hand.
Away from the galas and nightclubs in the City of Lights, the film is also an origins story, with its use of flashbacks among the most accomplished and engrossing of recent years. Nureyev was born into poverty; he left home at the age of six to learn how to dance and as an adult he put it up to the authorities by stating that he wanted to leave the teacher he had been assigned and work instead with Alexander Pushkin - Fiennes, double-jobbing in the role. The mentor-student relationship is as successful behind the lens as in front.
Fiennes has fashioned a fascinating study of self-possession here, where the central subject is not the easiest person to like but is one of the easiest to admire. For both fans and those who may feel all too ignorant of Nureyev's genius, The White Crow is a celebration of someone who lived life on their own terms and an exhortation to the audience to try to do the same. It is both tender and tough and as Nureyev reaches his crossroads in an airport departure lounge, Fiennes turns up the tension with aplomb.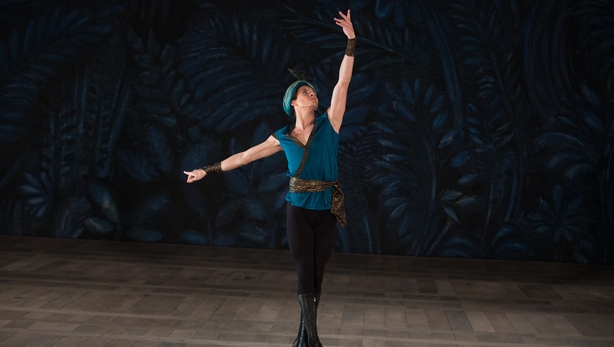 In his film debut Ivenko had the biggest of slippers to fill, but he glides through all the scenes so convincingly that, even 15 minutes in, you realise that there's a screen career there for him if he wants it. There's great support from Fiennes (only in shot because the producers wanted him there) as the enigmatic Pushkin, with his few scenes meaning more screen time for three beguiling turns from Ravshana Kurkova as Nureyev's mother Farida; Chulpan Khamatova as Pushkin's wife Xenia and Adèle Exarchopoulos as French socialite Clara Saint. Brilliantly, characters speak Russian to each other, not English with added Kolbasa.  
The White Crow is the rarest of birds - a biopic that's over too quickly. Make sure to save this dance for yourself.
We need your consent to load this YouTube contentWe use YouTube to manage extra content that can set cookies on your device and collect data about your activity. Please review their details and accept them to load the content.Manage Preferences