Foxtrot is a tightly-focused, slow-moving work of great subtlety, which, while clearly decrying war's sinister fall-out, also manages to honour the memory of the young men who die, in this case, in defence of Israel.
We need your consent to load this YouTube contentWe use YouTube to manage extra content that can set cookies on your device and collect data about your activity. Please review their details and accept them to load the content.Manage Preferences
Michael and Dafna Feldman (Lior Ashkenazi, Sarah Adler respectively) are in their apartment in Tel Aviv when the door buzzer sounds. The couple receive the terrible news that their young son, Jonathan (Yonaton Shiray) has lost his life in the line of duty.
That introductory scenario amounts to a modicum of plot detail, but there is not much more that can actually be revealed without spoiling this exquisitely-delivered tale, enacted through Hebrew dialogue, with subtitles in English.
Director-writer Samuel Maoz, in his second feature – he directed the acclaimed Lebanon, which appeared in 2009 - has engineered an ingenious plot in Foxtrot. The movie - which is nothing less than a work of art - features a sudden twist and then a turn which elevate the screenplay to drama of the highest order.
This mournful but also playfully absurdist work resembles Nanni Moretti's elegiac, bleak Italian classic, The Son's Room and it moves too with the somnolent pace of Turkish director Nuri Bilge Ceylan's sublime films Winter Sleep and The Wild Pear Tree.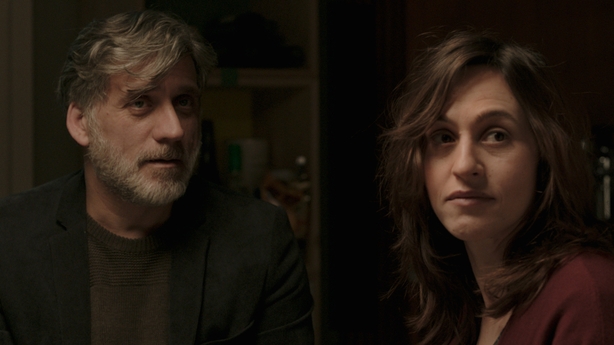 War is horrific but in its quieter, more mundane moments can, of course, tend to the absurd. After the parents receive the message, the movie cuts away to young Jonathan and his three fellow soldiers who are billeted at a supply route roadblock in a remote border region. 
The security bar lifts, an unaccompanied camel passes through in utter silence, and continues on up the isolated road. Jonathan demonstrates the Foxtrot for one of his company, moving through dance steps which, when done correctly, bring the dancer back to where he began. The dance may well be a metaphor for repetitive Israeli Defence Forces military strategy, which, the screenplay appears to suggest, however obliquely, effects no moral progress in the long view of the conflict. With the Foxtrot, you are back where you start, if it's done properly, you haven't moved on.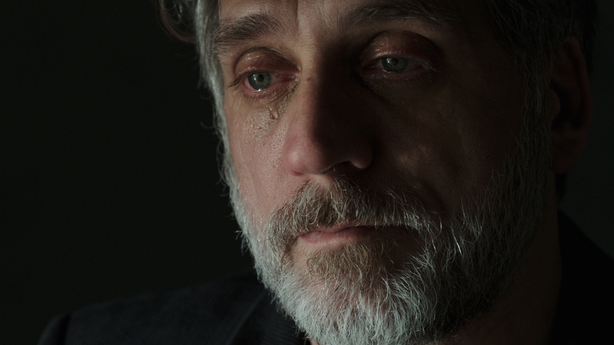 Jonathan's father Michael once did his military service too, and he is haunted by a particular decision he took in a convoy situation - he too knows the Foxtrot. There is a wonderful circularity to this elegant drama, the sins of the father visited on the son, although it hardly needs saying that conscription by its very nature exculpates many impulsive decisions made in the heat of battle.
Ultimately, Maoz's masterful, intelligent feature shows how war can challenge a decent family unit, while hollow rhetoric destroys its spirit.  A salutary film that eschews gimmickry or empty sloganeering, Foxtrot deserves to be seen. 
Paddy Kehoe