Kenneth Branagh stars as William Shakespeare in this thoughtful and moving drama about the Bard's twilight years
There's more than a touch of the BBC's masterful adaptation of Hilary Mantel's Wolf Hall in this passion project from lifelong Shakespeare scholar Kenneth Branagh.
We need your consent to load this YouTube contentWe use YouTube to manage extra content that can set cookies on your device and collect data about your activity. Please review their details and accept them to load the content.Manage Preferences
It's certainly there in Branagh's elegant direction. Every shot has a painterly candlelit quality, which captures the unhurried pace and lifestyle of the era. It's also in the poised performances of the cast, not least Judi Dench's stoical portrayal of Shakespeare's wife Anne Hathaway and Kathryn Wilder as their bitter and angry spinster daughter Judith.
Branagh himself, in a false nose and Max Wall hair-do, plays the man with a restrain and humour and is only given to one isolated incident of rage.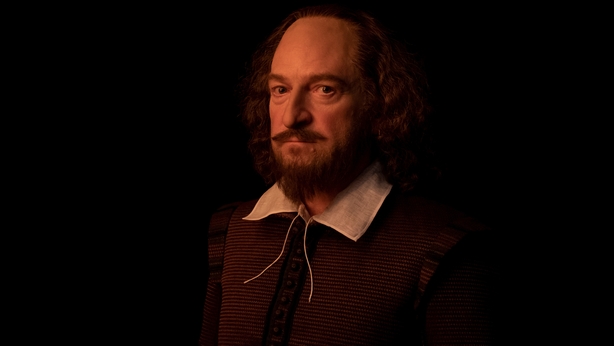 As the title mischievously and innocently suggests, the film mixes what little we know about Shakespeare's later life with speculation and maybe even some wishful thinking by screenwriter Ben Elton, a man who's long proved his Bard credentials with Blackadder and his undervalued period sitcom Upstart Crow.
We set our scene in 1613. Shakespeare's London theatre The Globe has burned to the ground following a rather horrific prop malfunction. He will never write another word of fiction again. When he sheepishly returns to his hometown of Stratford to rekindle his relationship with his neglected family and live out his twilight years as a prosperous retired literary giant, he will face up real life tragedy, a little comedy, and, in the end, love.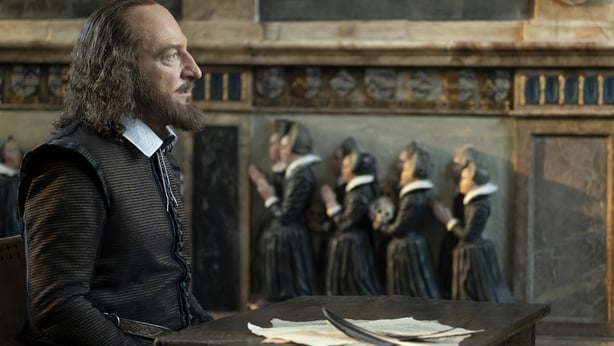 A great sorrow still hangs over the Shakespeare household years after the death of Shakespeare's only son - and Judith's twin - Hamnet at the age of 11 and it is this which will concentrate Will's mind in his autumn years. He occupies his time by cultivating a new garden, living in a strange semi-affectionate orbit around his estranged wife, and gradually coming to realise some home truths about his own life.  
However, a series of scandals involving Judith and his eldest daughter Susanna set tongues wagging among the local townsfolk, not least the Pilgrim brethren at church and a local social climbing MP who treats the returning literary superstar with supercilious disdain.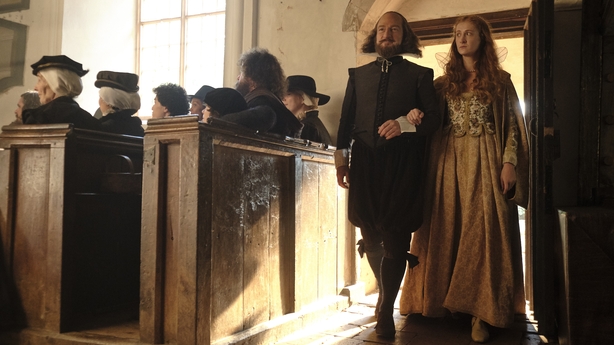 Branagh and Elton play with the dramatic licence liberally. What is fiction and what is fact are toyed with to fashion a very believable account. The mystery of Shakespeare life and especially his final years are a rich dramatic seam for Branagh and Elton to investigate. Questions are posed about truth, fiction and reputation throughout.
At one point Hathaway waspishly remarks to her absentee husband, "You've spent so long putting words in other people's mouths, that you can't remember your own." Later, Judith snaps at her father, "Nothing is ever true."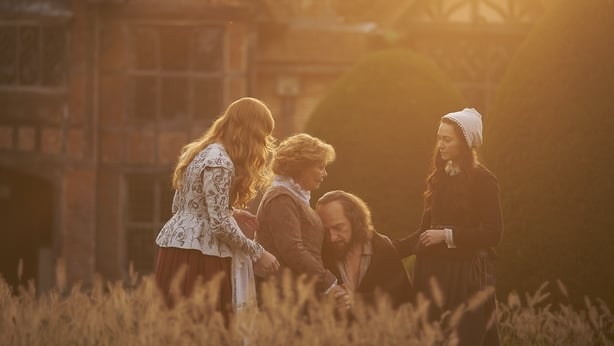 If 1998's thoroughly enjoyable and Oscar-winning Shakespeare in Love captured the man in the first bloom of genius then Branagh's beautifully made and melancholic love letter is a fitting salute to the Bard as he slips off his mortal coil.  
Alan Corr @CorrAlan2