Based on a Haruki Murakami short story, this utterly strange Korean film about three very different young people whose lives intersect in Seoul and environs is a deeply satisfying cinematic experience.
Donald Trump has just won the US election on the local TV news and Jong-soo (Yoo ah-in) has finished his creative writing college course. The young man is at something of a loose end, alone on the family farm, looking after the cattle, trying desultorily for jobs in a Korea riven by increasing unemployment. Meanwhile, his stubborn father is in prison, awaiting trial for assaulting a government official.
Jong-soo is not unlike the young protagonist in Nuri Bilge Ceylan's recent masterpiece, The Wild Pear Tree. The youth in that exquisite film has also just finished college and he too aspires in his callow awkward way to be a successful writer.
One day in the middle of bustling Seoul, a flirtatious, uninhibited young woman, Hae-mi (Jong-seo Jun) approaches Jong-soo and reminds him that they grew up together. She tells him she has had plastic surgery, though like many of the things she will tell him, such information may be truthful or imaginary. The possible plastic surgery - which is not at all evident - does connect with an event from the past which Hae-mi reminds him of and which burned itself into her consciousness at the time. She insists Jong-soo once pointedly told her that she was ugly, but he does not appear to remember saying this. Nor does he recall rescuing her when she fell down a well. The girl is a walking, talking mystery and Jong-soo is a bit of that too.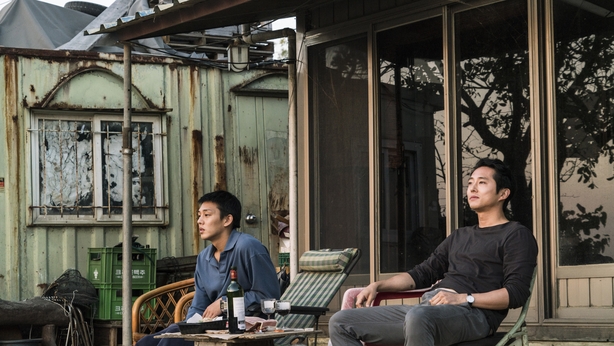 Anyway, seduced by Hae-mi 's beauty - she is beautiful - and her brand of unstable charisma, Jong-soo falls for her charms and the pair begin to see each other. He promises to mind a mysteriously absent cat at her tiny flat while she visits Africa.
She duly returns later, accompanied by an older Korean youth named Ben (Steven Yeun), whom she met when they were stranded at Nairobi airport. Ben is an enigmatic playboy - a Gatsby-like figure, as Jong-Soo describes him - who lives in the wealthy Gangnam suburb of Seoul. He drives around in his Porsche, visiting fashionable cafés and hosting dinner for his friends at his swish apartment. Jong-soo is drawn fatally to him, not least because he has now captured the attention of Hae-mi. While it is not made explicit, Jong-soo views Ben as a rival and he may be envious too about his wealth and class.
This is never spelt out in the marvellous ambiguous spirit of the film, which somehow resembles Michael Haneke's wonderful movie, Caché (Hidden.) Like the great Austrian director, director Chang-dong Lee keeps us guessing, we see very little of what's coming down the tracks.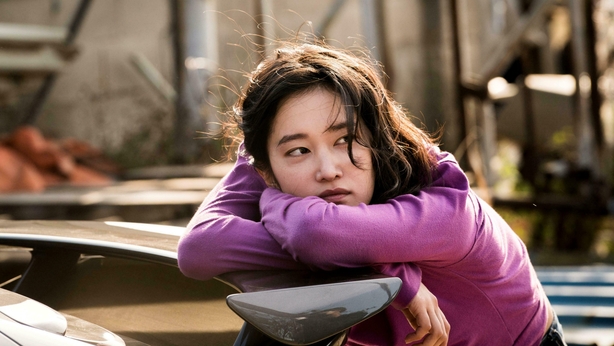 Burning is a sophisticated, deliciously opaque thriller, wrought through gifted cinematography, depicting the Korean countryside with a sense of atmosphere and, in one memorable scene, capturing a spectacular sunset.
Luxuriant and intelligently sensual, brilliantly acted by all three protagonists, Burning is utterly absorbing and has to be a contender for the list of great films - even this early, yes - to come our way in 2019. See it at the IFI, Dublin.
We need your consent to load this YouTube contentWe use YouTube to manage extra content that can set cookies on your device and collect data about your activity. Please review their details and accept them to load the content.Manage Preferences