An unorthodox buddy movie populated by forgotten people on the frayed edges of Irish society comes a cropper 
Unsurprisingly, Pat Shortt is the best thing in this uneven tale of redemption and very bad things in a depressing Irish seaside town, a location which is so often a last redoubt of Irish filmmakers.
When we first meet Ronald Tanner (Shortt, looking like a cross between Gerry Adams and Ricky Tomlinson) he is having a very bad day indeed. He's hawking teddy bears to the owner of an amusement arcade in a desperate bid to raise funds for a heart operation for his ailing wife. He's also struggling not to fall off the wagon again.
We need your consent to load this YouTube contentWe use YouTube to manage extra content that can set cookies on your device and collect data about your activity. Please review their details and accept them to load the content.Manage Preferences
Later, his battered camper van is accidentally set alight, robbing him of both transport and a place to stay. So far so grim and Morgan Bushe's directorial feature debut doesn't let up in its relentless tale of misery with backfiring black humour.
Meanwhile, urchin teenager Joey (Lewis MacDougal) has returned to town hiding a dark secret and hatching a plan to reopen his family's abandoned caravan park. When Ronald and the young tearaway's worlds collide, it sets in motion a harebrained plan to rob the amusement arcade, which is run by ambitious and oleaginous local politician Git Hegarty (Michael Smiley).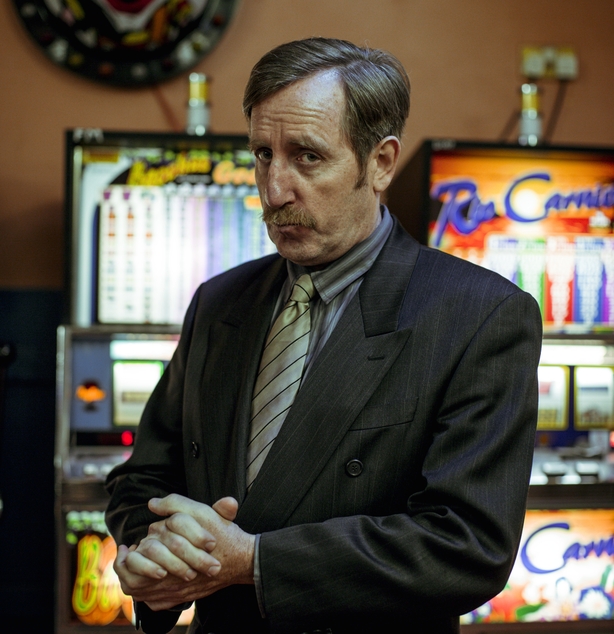 It's well shot in puce- coloured tones and Shortt turns in a strong portrait of seedy desperation, Smiley is great as the slimy Gits, and there's also an impressive turn by Lauren Kinsella (You're ugly Too) as a local girl who tries to drag Joey back from the brink. A chase scene and a shootout also reveal the film's debt to quirky modern gangster flicks.
This is an unorthodox buddy movie populated by the forgotten people on the frayed edges of Irish society but for all its realism, Bushe's film ends up disappointingly unrealistic.  
Alan Corr @corralan