The promotional poster for The First Purge made its objectives known when it mocked Donald Trump's red 'MAGA' baseball cap, and when it comes to drawing inspiration for the politically-charged tale, the origin story makes it clear that the current administration has a huge part to play.
As with the other films in the series (The Purge, The Purge: Anarchy and The Purge: Election Year), Blumhouse's current feature touches on economic disparity and racial tensions in the U.S.
The prequel is set primarily in the Park Hill Towers housing projects on the remote North Shore of Staten Island. It's here the government-sanctioned sociological experiment - a free-for-all night of murder- lures in its test subjects, with the promise of $5,000 given to anyone who participates in the 12-hour bloodbath.
The New Founding Fathers' (a clear parody of the Trump regime) real goal is to obliterate the mostly African-American population living in low income housing, and to cut back how much has to be paid in State Aid. The interesting thing here is not how the purge began, but how the chaos of the first outing concludes.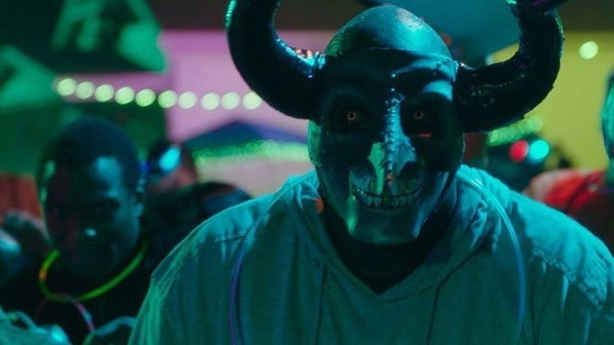 Creator James DeMonaco's (writer/director of the first three films) stinging satire of modern America draws on real-life events to underline the movie's themes of abuse of power and resistance, but he too often settles for horror clichés (masked killers, blood-soaked knives, glowing contact lenses), rather than focusing on its thoughtful premise.
The story never fuses into a satisfying whole, and there are a number of holes in its logic.The biggest scare comes from the ease at which manipulation tactics can turn words into weapons.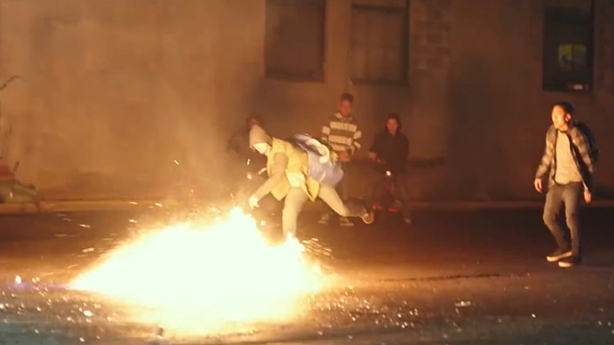 This time around, directing duties have been passed to Gerard McMurray (Burning Sands), and when it comes to visuals, the extreme close ups and claustrophobic setting of the island, add perfectly to the intensity of the nightmarish atmosphere.
The excellent Marisa Tomei is wasted as the architect behind the carnage, while Y'lan Noel and Lex Scott Davis do the best they can with their one-dimensional characters. 
The First Purge gives viewers food for thought on modern-day politics, but the deliciously disturbing mayhem will leave you hungry for scares.
We need your consent to load this YouTube contentWe use YouTube to manage extra content that can set cookies on your device and collect data about your activity. Please review their details and accept them to load the content.Manage Preferences