An impressively strong cast can't save this convoluted, tonally uneven action-comedy from descending into mindless chaos.
David Oyelowo heads up Gringo as Harold, a mild-manned, trustworthy-to-the-point-of-naivety, businessman who works in an American pharmaceutical firm for the morally-bankrupt partners Richard (Joel Edgerton) and Elaine (Charlize Theron).
Despite his fairly decent middle management wages, Harold is stone cold broke, mainly down to the spending power of his disinterested, remote wife Bonnie (Thandie Newtown).
Essentially ignored at home and bullied in the office, Harold is ordered by the frightfully macho Richard to visit the company's manufacturing plant in Mexico to investigate the production of one of their latest products.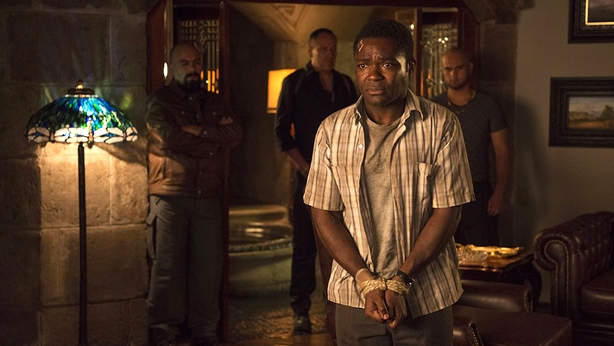 Harold's previously uneventful existence is soon thrown into disarray on the business trip as he comes up against a series of adversaries; from the cut-throat Mexican cartel who have a vested interest in the drugs, to a morally conflicted mercenary who has been enlisted to try and return him to the States.
Thrown into the madcap adventure there are double crosses, a faked kidnapping, a real kidnapping, and, least memorably, a pointless side plot involving Miles (Harry Treadaway), a low-level delinquent on a drug mission, and his blissfully oblivious girlfriend Sunny (Amanda Seyfriend).
The fast-paced action and twists and turns in the plot make the almost two hour running-time pass by relatively fast, but the confusingly erratic tone, dearth of actually funny moments and lack of characters to root for make it all feel a bit, well, pointless.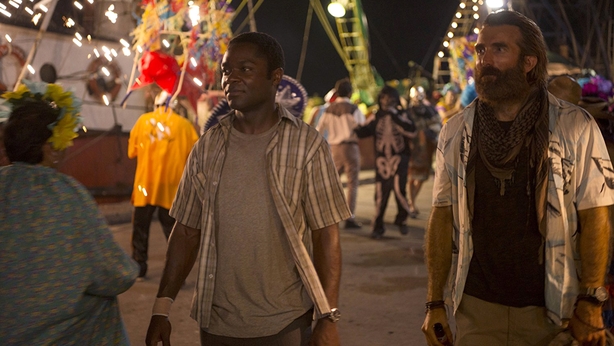 But the film's real weakness is to be found in the roundly thankless female roles. Women are either brash and unremorseful (Theron), boringly vacant (Newton) or blandly likeable (Seyfried). We deserve better.
Sarah McIntyre